I had a post last fall to give parents and teachers ideas for using materials again after a unit. I love to have mini units fairly regularly during the year. They're a great way to reuse materials, add a seasonal or holiday theme if it's different from your current theme, and give a chance to review and explore materials from a new developmental level.
Today I'm showing how I reused a variety of materials to prepare Montessori shelves for a mini spring unit. Note: If you live in the Southern Hemisphere, check out my post on how to prepare Montessori shelves for a mini fall unit.
Disclosure: This post contains some affiliate links (at no cost to you).
Montessori Shelves for a Mini Spring Unit
Our main theme right now is kings and queens. I didn't take any materials or shelf space away from that theme. I simple exchanged some of the general Montessori activities for activities with a Montessori seasonal/spring theme. The activities here are mainly for my 5-year-old granddaughter, Zoey, although some of them are used by my almost-15-month-old granddaughter, Sophia, and my almost-1-year-old grandson, Caleb. Sophia and Caleb have mainly non-themed Montessori-style activities on other shelves.
I didn't leave my house or order anything new for a mini fall unit. I have more than eight years' worth of free printables and activities just from my themed posts on the 15th of each month. What I did was to look through my Montessori-inspired spring themes and activities to see which I wanted to use. I could have chosen one specific spring theme, such as Easter. I used a mixture of spring themes.
It took less than an hour to gather the books I wanted and organize trays and shelves for the mini unit. I keep the printables from each theme in files according to season. The materials from each unit are kept in clear storage drawers in the front of my garage. And I have a simple book organization system that I've loved ever since my now-adult kids were little.
Here are the seasonal/spring themed books and activities I added to my shelves that are usually used for language and culture.
Top Spring-Themed Shelf:
Middle Spring-Themed Shelf
Music Maker Lap Harp – I love this for accompanying kids' songs, Zoey (my 5-year-old granddaughter) loves to play music using the song sheets, and Sophia and Caleb love to strum the lap harp. It's great for teaching them to use materials gently. I have a few different song packets, so I have some spring songs, such as "Mary Had a Little Lamb," "Over in the Meadow," and "It's Raining, It's Pouring" out right now. The lap harp is a fun and calming instrument that's very easy to play.
Multicraft tray and set of 8 handbells for a variety of activities. I've had this out for awhile now because babies and toddlers on up love the bells. For Zoey, I have music for "Mary Had a Little Lamb" and "Old MacDonald Had a Farm." Typically, she and I will make a mini handbell choir to play songs.
Life Cycle of a Frog Activity using Safari Ltd. Life Cycle of a Frog and free life cycle of a frog with definitions from Montessori 123 (from my "Montessori-Inspired Life Cycle Activities")
Bottom Spring-Themed Shelf
You can keep spring-themed books in a book basket like this. With almost-1-year-old and almost-15-month-old grandchildren, I generally save the front-facing bookshelves for board books. I like to keep the themed books mainly on top shelves or in a book basket that I can move if needed. I simply redirect a baby to a baby book basket if there's a problem with books in the themed book basket.
I did this differently in the fall. For our mini spring unit, I placed the books about a variety of seasons in one basket. Here are some of our favorites:
I also added The Story Orchestra: Four Seasons in One Day as a fun way to introduce Vivaldi's Four Seasons.
We love this book series!
I keep this book forward facing on one of the shelves for the toddlers:
Spring by Gerda Muller is a wonderful Montessori-friendly, wordless board book recommended for ages 1-3. Its detailed pictures are perfect for vocabulary development and storytelling. I love having the whole series.
Another sweet book that I like to keep forward facing on a shelf for older toddlers and young preschoolers is When Spring Comes by Kevin Henkes.
It's a gentle, Montessori-friendly introduction to spring. The book is recommended for ages 4-8, but I like it best for ages 2-5.
Update: Published in February 2020, be sure to check out Goodbye Winter, Hello Spring, part of the lovely, Montessori-friendly seasonal series by Kenard Pak. It's perfect for Montessori classrooms and homeschools. The book is recommended for ages 4-8.
Front-facing bookshelves are especially nice for unit studies. You don't need to have a lot of books for a mini unit, but they're great if you have them in your own library or get some from a public library.
These are the books I'm using right now for our spring mini unit. I'll typically rotate them throughout the season.
Top Shelf:
2nd Shelf:
3rd Shelf:
Spring (I had this from homeschooling my own kids. Now you'd have to see if it's available used at a reasonable price.)
The Super Gifts of Spring: Easter (a lovely Christian book)
Prairie Day (Little House Picture Book) I have and love the series. I put out different ones throughout the year.)
4th Shelf:
Bottom Shelf
I most often have a mini unit for two weeks and my main unit for a month. Of course, set up units for whatever time period works best for you.
As I mentioned, a mini unit is a fun way to rotate materials, reinforce concepts from a previous unit, observe how an activity is used from a new level of development, and add new knowledge and skills. You can have your activities on one shelf or (if you have a separate shelf for each curriculum area) have the mini unit activities on the appropriate curriculum shelf. Just personalize it for your home or classroom, and have fun!
More Montessori-Inspired Spring Activities
Free Spring Printables and Montessori-Inspired Spring Activities
2019 Montessori Series – Spring Themes
This post is part of the 2019 Montessori Series with a spring theme! See the posts below for lots of fun spring learning activities!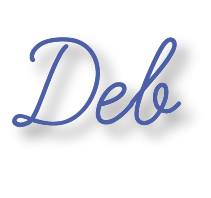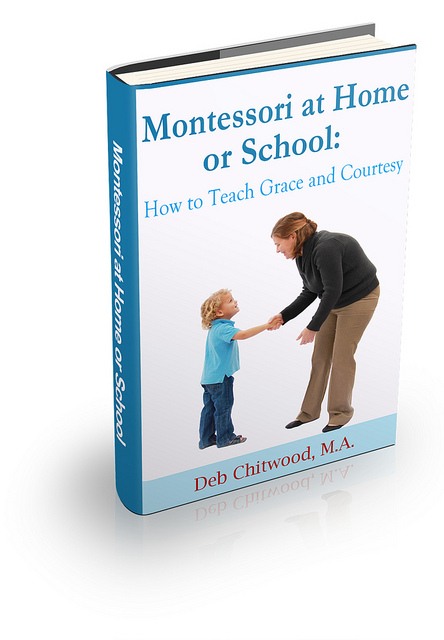 Learn more about my eBook Montessori at Home or School: How to. Teach Grace and Courtesy!
The Montessori at Home! eBook and Montessori at Home! eBook and Materials Bundle are AMAZING resources! You can learn more about them here. Buy them in the Living Montessori Now shop.
If this is your first time visiting Living Montessori Now, welcome! If you haven't already, please join us on our Living Montessori Now Facebook page where you'll find a Free Printable of the Day and lots of inspiration and ideas for parenting and teaching! And please follow me on Pinterest (lots of Montessori-, holiday-, and theme-related boards), Instagram, and YouTube. You can find me on bloglovin' and Twitter, too.
And don't forget one of the best ways to follow me by signing up for my weekly newsletter. You'll receive some awesome freebies in the process!