Spielgaben educational toys are recommended for ages 3-12. If you consider the Spielgaben yarn balls, then the Spielgaben toys are appropriate for birth through age 12. (Only the yarn balls are safe for babies and toddlers, though.)
Spielgaben yarn balls have been my 8-month-old granddaughter's favorite toys for some time now. Today, I'm sharing some Montessori-inspired ideas for babies and toddlers using the yarn balls.
This is a sponsored post written by me on behalf of Spielgaben. All opinions are honest and my own. This post also contains affiliate links (at no cost to you).
Note: Spielgaben toys are exceptionally high-quality educational toys designed for ages 3-12.
The Spielgaben complete set comes with over 700 pages of full-color printed learning materials. These printed materials help you as a parent or teacher easily use Spielgaben toys educationally with your child and/or students.
Baby Mobile

I used Spielgaben yarn balls to create a mobile for my granddaughter, Zoey, when she was a newborn. This was part of my Montessori baby space in our living room. Zoey loved her mobile, and her relatives all loved playing with Zoey using the yarn balls on her mobile. When Zoey was big enough to pull the mobile down, I placed the yarn balls in a Montessori-inspired ball treasure basket.
Ball Treasure Basket

Zoey LOVES her ball treasure basket. It's the first activity she chooses whenever she's at Grandma and Grandpa's house. She often has a yarn ball in each hand as she crawls around the living room.
DIY Montessori Object Permanence Box

The Montessori object permanence box is a great way to help babies and toddlers develop a sense of object permanence and work on fine motor skills through the whole-hand grasp. The object permanence box is typically introduced between 8 and 12 months.
An object permanence box could be a great learning material to purchase for your baby. Or you might choose to make your own version of an object permanence box.
I made a DIY version of an object permanence box, using a facial tissue box. All I did was to cut out a section in the side of the box using an X-acto knife. I placed books underneath Zoey's floor bed to create a slant for the yarn balls to roll down to the hole in the side of the box.
Playing with Matched Yarn Balls
This was a simple activity I prepared by putting together the yarn balls by color. I said the color names as I matched the yarn balls by color. Then I watched my granddaughter play with them.
I did this activity to mention the color names and to give my granddaughter an introduction to matching. I didn't worry at all about her matching the yarn balls or keeping them together by color.
Simple Color-Matching Activities Using Yarn Balls

Yarn balls are great for early color matching activities for toddlers. The Montessori-inspired train car color matching uses the Spielgaben Worksheet1, Level 1.

The color sequence caterpillar is a fun color-matching activity for toddlers that I shared in my "Montessori-Inspired Color Activities Using Yarn Balls and Free Printables." The post includes a link to the free printable.
Introduction to Montessori Color Box I
I had an activity with color tablets and yarn ball matching in my "Montessori-Inspired Color Activities Using Yarn Balls and Free Printables." The post includes the link to free printable color tablets. For toddlers, I'd recommend introducing only the three primary colors. You could extend the activity by adding the matching yarn balls.
My Previous Spielgaben Posts:
My original Spielgaben review includes examples of Montessori-inspired activities as shown in the collage above.
Montessori-Inspired Color Activities Using Wooden Toys and Free Printables
Montessori-Inspired Math Activities Using Wooden Beads and Free Printables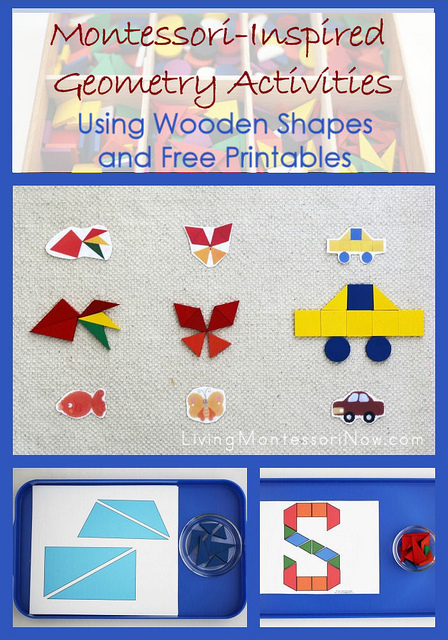 Montessori-Inspired Geometry Activities Using Wooden Shapes and Free Printables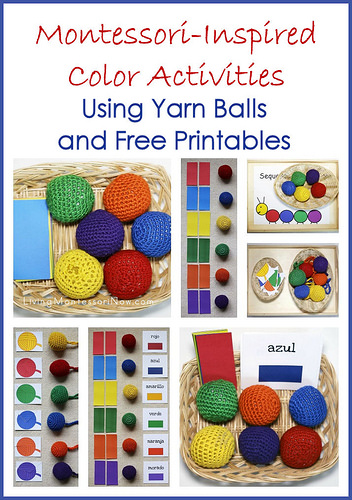 Montessori-Inspired Color Activities Using Spielgaben Yarn Balls and Free Printables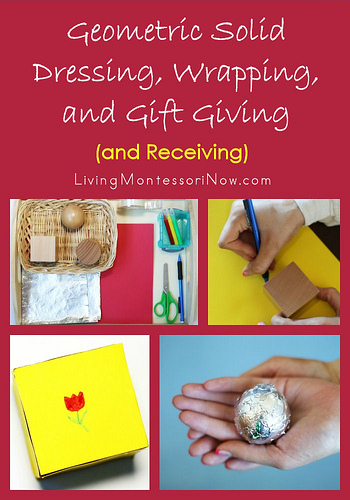 Montessori Monday – Geometric Solid Dressing, Wrapping, and Gift Giving (and Receiving)
Using Montessori-Inspired Activities for Elementary-Level Learning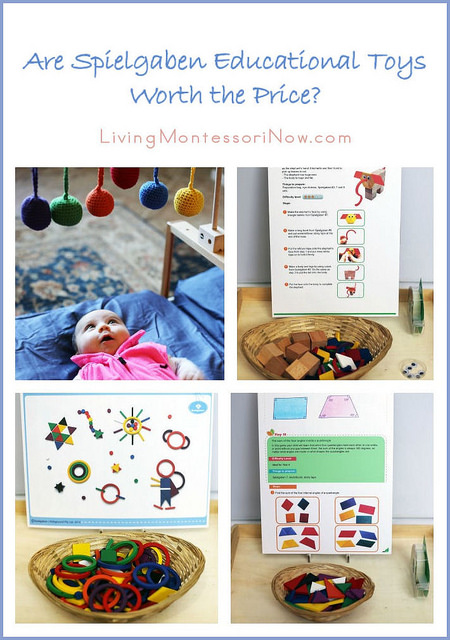 Are Spielgaben Educational Toys Worth the Price?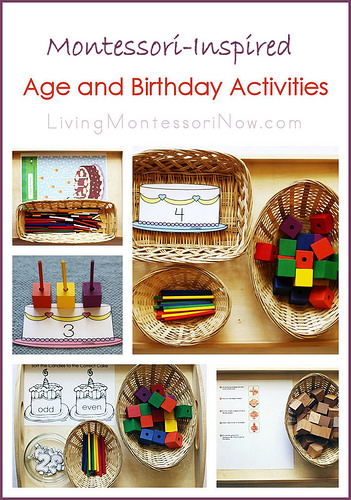 Montessori-Inspired Age and Birthday Learning Activities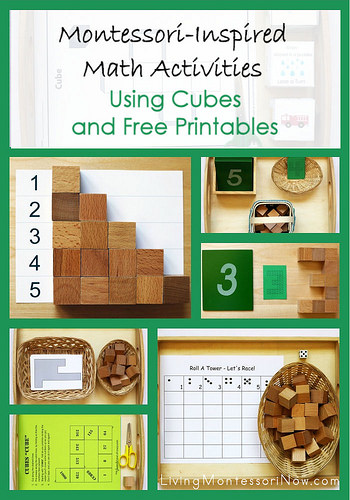 Montessori-Inspired Math Activities Using Cubes and free Printables
UPDATE:
VERSION 4 OF SPIELGABEN EDUCATIONAL TOYS
I highly recommend Spielgaben as an amazing educational material for home or school. Even though the toys aren't inexpensive, they're definitely worth the price because of the high quality of materials and number of years your children or students can use them.
All you need to do to claim your discount is send an email to

[email protected]

mentioning Living Montessori Now.
(Note: UK has extra $20 shipping fee and AU has some states with extra shipping fees.)
Montessori Monday Link-Up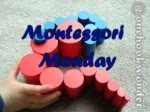 If you have some Montessori activity trays/lessons to share, please link up below. It's fine to link up a post from your archives – and you may link up anytime during the week! Your post may be any Montessori-inspired activity or idea. It doesn't need to be related to my Montessori Monday post. If you're wondering what's considered "Montessori inspired" and what to link up (or not link up), check out my "What Is Montessori Inspired?" post. Link up your exact post URL so that we can find your activity if we return to the linky at a later date (which I often do when I'm looking for activities for a roundup post).
I publish the Montessori Monday post and linky each Monday morning and keep the linky open throughout the week. Please place the Montessori Monday button (using the code from the right sidebar) in your post or put a link back to this post. Let's use Montessori Monday to gain inspiration/ideas and to encourage each other! If you would leave an encouraging comment on the post linked up ahead of you (along with any other posts you're drawn to), that would be awesome!
I'm not able to comment on every post, but I do a lot of pinning on Pinterest and sharing on the Living Montessori Now Facebook page from the Montessori Monday link-up. Thanks for participating!
Notes For community discussions, please join us at the Living Montessori Now Facebook page, We Teach Montessori Group, and/or Google+ Montessori Community. The We Teach Montessori group has a Member Resources Sharing (for resources such as freebies and series) as well as a Linky Party for We Teach Montessori. We Teach Montessori has a linky just like the one here except that it's continuous where you may add your Montessori-inspired activities and ideas to the same linky. New links will go to the top of the linky. I'd love to see us build up a great collection of Montessori-inspired ideas there, too. After you link up here, why not hop over to the We Teach Montessori Group and link up there?!
And don't forget the Saturday/Sunday Parent/Teacher Preparation Days share where you may share a kid-related activity of any kind at the Living Montessori Now Facebook page! It's also Motivational Monday on Mondays now! I invite you to share something positive on the Bits of Positivity Facebook page (Bits of Positivity is my other blog) to help us all get a good start on the work/school week. You might share an inspirational or motivational quote, positive graphic, or post about finding balance or simplifying your life. Or you might share a post on organizing, an encouraging post, a post about making a difference in the world, or a positive parenting post. Just go ahead and share on the Bits of Positivity wall any time today! (Please "like" the Bits of Positivity Facebook page if you haven't already.) I'll be pinning a number of ideas to my regular Pinterest boards.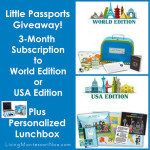 Don't miss the Little Passports Back-to-School Giveaway! 3-month subscription + personalized lunchbox (ARV $72)! US, Ends 7/25, 9pm PST.
If you have a giveaway on your blog, please add it to my Family-Friendly Giveaway Linky Page! If you enjoy entering giveaways, you'll always find some great giveaways there.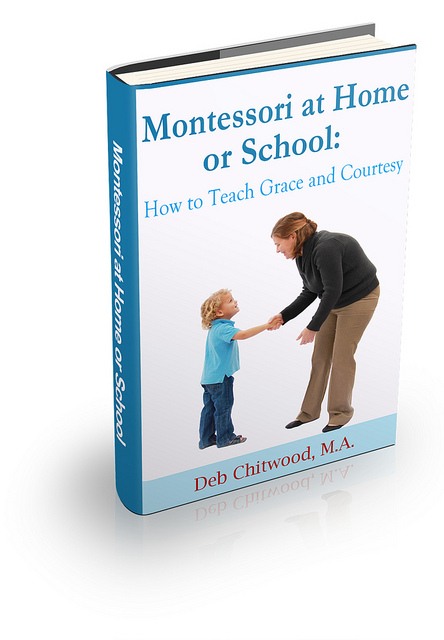 Learn more about my eBook Montessori at Home or School: How to Teach Grace and Courtesy!
Also, if you've ever been linked to in one of my roundup posts, please feel free to grab the "Featured on" badge.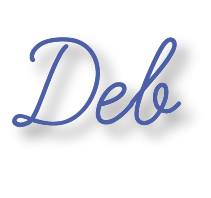 '); // ]]>
Have you added the Montessori Monday button or a text link? Please be sure you've done one or the other so that others can find the link-up, too! If this is your first time visiting Living Montessori Now, welcome! If you haven't already, please join us on our Living Montessori Now Facebook page where you'll find a Free Printable of the Day and lots of inspiration and ideas for parenting and teaching! And please follow me on Pinterest (lots of Montessori-, holiday-, and theme-related boards), Twitter (blog posts by me and others along with the Parent/Teacher Daily and other interesting information), and Google+ (post updates and Montessori Community). You can find me on bloglovin' now, too. I'm also a Parenting Expert on Sulia. Thank you for following me there. And don't forget one of the best ways to follow me by signing up for my weekly newsletter in the right sidebar. You'll get two awesome freebies in the process! May be linked to Afterschool Express, Thoughtful Spot, Tuesday Tots, The Mommy Club Resources and Solutions, Mom's Library, The Weekly Kid's Co-op, Homeschool Link-up, Learn & Link, TGIF Linky Party, Preschool Corner, Ultimate Homeschool Pinterest Party, Sharing Saturday, Saturday Show & Tell, Share It Saturday, Show-and-Share Saturday, The Sunday Showcase, Link & Learn.