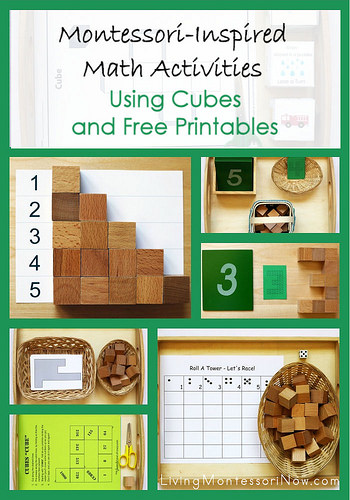 I love the versatility of the Spielgaben wooden cubes. They can be used for everything from creating simple, fun designs at the early preschool level to calculating volume at the elementary level. Today, I'm sharing some Montessori-inspired math ideas using the wooden cubes and free printables I found online.
This is a sponsored post written by me on behalf of Spielgaben. All opinions are honest and my own. This post also contains affiliate links (at no cost to you).
My Previous Spielgaben Posts:
Check out my original Spielgaben review (with examples of Montessori-inspired activities as shown in the collage above) to find out more about Spielgaben educational toys. Spielgaben toys are exceptionally high-quality educational toys designed for ages 3-12.
The Spielgaben complete set comes with over 700 pages of full-color printed learning materials. These printed materials help you as a parent or teacher easily use Spielgaben toys educationally with your child and/or students.
Montessori-Inspired Color Activities Using Wooden Toys and Free Printables
Montessori-Inspired Math Activities Using Wooden Beads and Free Printables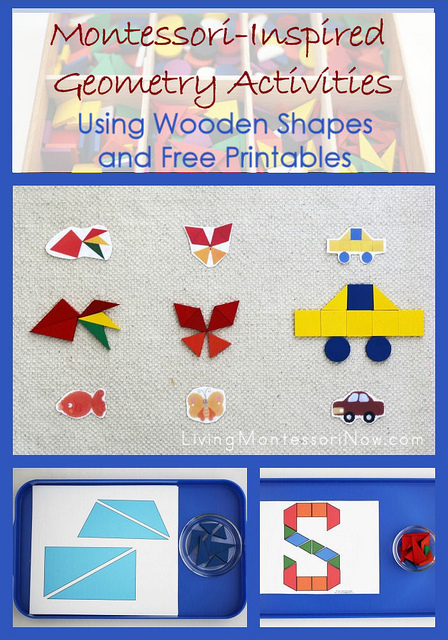 Montessori-Inspired Geometry Activities Using Wooden Shapes and Free Printables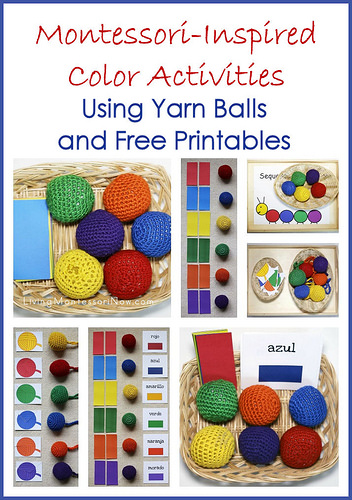 Montessori-Inspired Color Activities Using Spielgaben Yarn Balls and Free Printables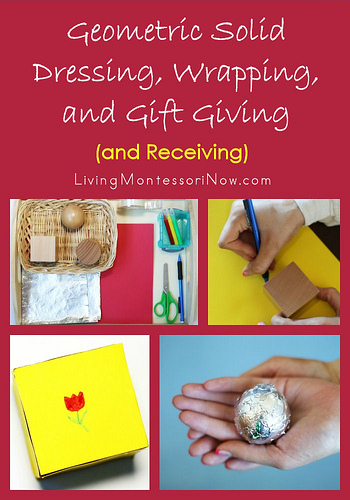 Montessori Monday – Geometric Solid Dressing, Wrapping, and Gift Giving (and Receiving)
Using Montessori-Inspired Activities for Elementary-Level Learning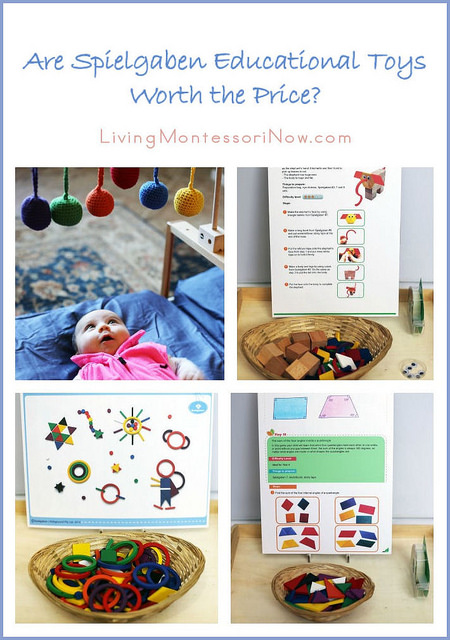 Are Spielgaben Educational Toys Worth the Price?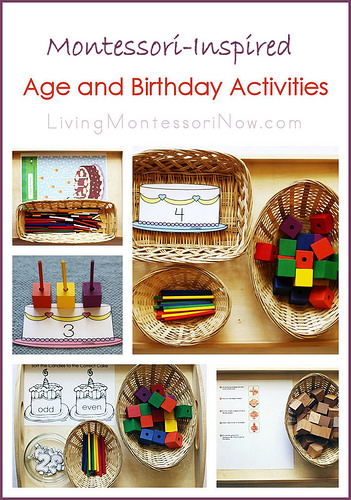 Montessori-Inspired Age and Birthday Learning Activities
There are many fun and amazing hands-on educational activities in the play guides, worksheets, and inspiration cards that come with the Spielgaben materials. Even though there are so many Spielgaben activities to go with the wooden cubes, I'm sharing some free printables that would also work well with the wooden cubes in Spielgaben boxes 3 and 5. For these Montessori-inspired activities, I placed a number of the wooden cubes into baskets from Montessori Services.
1-5 Number Stair
This activity uses the free Counting Sheet from Teaching Tiny Tots. I printed out the sheet at 105% (so it would be the perfect size for the cubes), cut off the sheet to include only 1-5, and cut off 1″ from the right-hand side. Then everything fit perfectly to use 15 cubes to make a 1-5 number stair. For a child just learning the numbers 1-5, you could hand each cube to the child as you say, "Can you put 1 cube next to the numeral 1?" and so forth.
Cube Number Activity
For this tray, I used Alison's Montessori sandpaper numerals (DIY sandpaper numerals would work well, too), cube-number cards (from the free Cube Numbers from Simply Kinder), and 13 wooden cubes. I would have the child choose a sandpaper numeral, say the number and trace the sandpaper numeral, find the matching cube number card, and build the numeral with the wooden cubes.
Roll-a-Tower Game
The Roll-a-Tower Game uses the free printable Building Number Sense K-2 from Oregon State. I especially like cooperative games for young children, and this would be an easy game to play cooperatively. My post "How to Use Cooperative Games to Teach Sportsmanship" gives ideas of ways to play a game like this cooperatively.
Shape Puzzles
The shape puzzles were also from Building Number Sense K-2 from Oregon State. These aren't sized exactly for the Spielgaben cubes, which makes the puzzles more challenging. The child would need to create the puzzle shapes off the cards.
Building Paper Cubes
Building paper cubes is a great way for children to get a hands-on understanding of cubes. The printable at the top is Creating 3-D Shapes: Solid Nets with Tabs – Cube from Math Worksheets 4 Kids. I added a wooden cube to the tray just to reinforce the idea of what a cube is. This is a good activity for cutting and folding practice as well. You could add either glue or tape to the tray, depending on which you'd prefer your child or students to use. I added free dice printables from some of my previous activities: "Montessori-Inspired Dinosaur Fun with Printables, Water Beads, and Glass Gems," "Montessori-Inspired April Showers Activities," and "Montessori-Inspired Fire Safety Activities Using Free Printables." This could be a fun way for a child to make learning activities for younger siblings. The plain cube could be an art activity if a child wants to decorate it.
Cubes "Cube" Tray
I love this activity for learning cubes. It uses the free Learn the Cubes: Make a Cubes Cube printable from My Favorite Kind of Crazy. I like the idea of printing it on a variety of colors of cardstock so a child can make different colored cubes.
Earlier Posts Using Spielgaben Cubes
Build-a-Cube Activity (from my original Spielgaben review)
This was from one of the Spielgaben worksheets. It could be further cut apart so the child could place the stages of building a cube in the proper order. This activity is great for both mathematical awareness and fine-motor development.
Using 3-D Shapes to Make a Birthday Cake (from last month's birthday activities post)
This activity is from the Spielgaben Playguide Part 1. I appreciate the way these sorts of activities help children develop their spatial reasoning skills.
Dump Truck Counting Activity
The dump truck counting activity (and link to the free printable) is from my June post at PreK + K Sharing: "Montessori-Inspired Construction Vehicle Activities Using Free Printables."
UPDATE:
VERSION 4 OF SPIELGABEN EDUCATIONAL TOYS
I highly recommend Spielgaben as an amazing educational material for home or school. Even though the toys aren't inexpensive, they're definitely worth the price because of the high quality of materials and number of years your children or students can use them.
All you need to do to claim your discount is send an email to

[email protected]

mentioning Living Montessori Now.
(Note: UK has extra $20 shipping fee and AU has some states with extra shipping fees.)
Montessori Monday Link-Up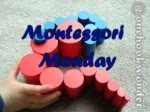 If you have some Montessori activity trays/lessons to share, please link up below. It's fine to link up a post from your archives – and you may link up anytime during the week! Your post may be any Montessori-inspired activity or idea. It doesn't need to be related to my Montessori Monday post. If you're wondering what's considered "Montessori inspired" and what to link up (or not link up), check out my "What Is Montessori Inspired?" post. Link up your exact post URL so that we can find your activity if we return to the linky at a later date (which I often do when I'm looking for activities for a roundup post).
I publish the Montessori Monday post and linky each Monday morning and keep the linky open throughout the week. Please place the Montessori Monday button (using the code from the right sidebar) in your post or put a link back to this post. Let's use Montessori Monday to gain inspiration/ideas and to encourage each other! If you would leave an encouraging comment on the post linked up ahead of you (along with any other posts you're drawn to), that would be awesome!
I'm not able to comment on every post, but I do a lot of pinning on Pinterest and sharing on the Living Montessori Now Facebook page from the Montessori Monday link-up. Thanks for participating!
Notes For community discussions, please join us at the Living Montessori Now Facebook page, We Teach Montessori Group, and/or Google+ Montessori Community. The We Teach Montessori group has a Member Resources Sharing (for resources such as freebies and series) as well as a Linky Party for We Teach Montessori. We Teach Montessori has a linky just like the one here except that it's continuous where you may add your Montessori-inspired activities and ideas to the same linky. New links will go to the top of the linky. I'd love to see us build up a great collection of Montessori-inspired ideas there, too. After you link up here, why not hop over to the We Teach Montessori Group and link up there?!
And don't forget the Saturday/Sunday Parent/Teacher Preparation Days share where you may share a kid-related activity of any kind at the Living Montessori Now Facebook page! It's also Motivational Monday on Mondays now! I invite you to share something positive on the Bits of Positivity Facebook page (Bits of Positivity is my other blog) to help us all get a good start on the work/school week. You might share an inspirational or motivational quote, positive graphic, or post about finding balance or simplifying your life. Or you might share a post on organizing, an encouraging post, a post about making a difference in the world, or a positive parenting post. Just go ahead and share on the Bits of Positivity wall any time today! (Please "like" the Bits of Positivity Facebook page if you haven't already.) I'll be pinning a number of ideas to my regular Pinterest boards.
If you have a giveaway on your blog, please add it to my Family-Friendly Giveaway Linky Page! If you enjoy entering giveaways, you'll always find some great giveaways there.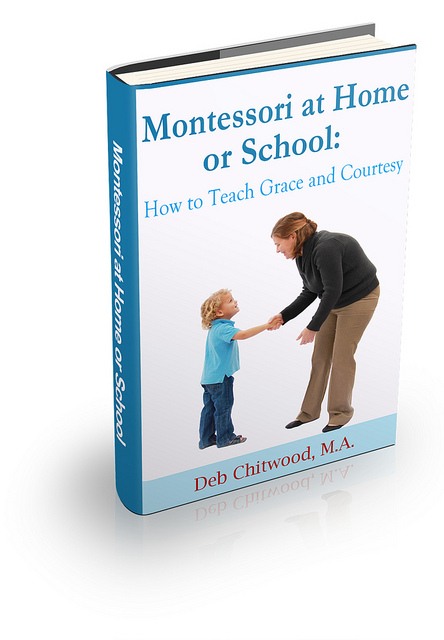 Learn more about my eBook Montessori at Home or School: How to Teach Grace and Courtesy!
Also, if you've ever been linked to in one of my roundup posts, please feel free to grab the "Featured on" badge.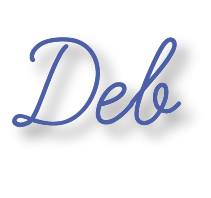 '); // ]]> Have you added the Montessori Monday button or a text link? Please be sure you've done one or the other so that others can find the link-up, too! If this is your first time visiting Living Montessori Now, welcome! If you haven't already, please join us on our Living Montessori Now Facebook page where you'll find a Free Printable of the Day and lots of inspiration and ideas for parenting and teaching! And please follow me on Pinterest (lots of Montessori-, holiday-, and theme-related boards), Twitter (blog posts by me and others along with the Parent/Teacher Daily and other interesting information), and Google+ (post updates and Montessori Community). You can find me on bloglovin' now, too. I'm also a Parenting Expert on Sulia. Thank you for following me there. And don't forget one of the best ways to follow me by signing up for my weekly newsletter in the right sidebar. You'll get two awesome freebies in the process! May be linked to Afterschool Express, Thoughtful Spot, Tuesday Tots, The Mommy Club Resources and Solutions at Milk and Cuddles and Crystal & Co., Mom's Library, It's Playtime, The Weekly Kid's Co-op, Homeschool Link-up, Hearts for Home Blog Hop, Learn & Link, TGIF Linky Party, Preschool Corner, Ultimate Homeschool Pinterest Party, Sharing Saturday, Saturday Show & Tell, Share It Saturday, Show-and-Share Saturday, The Sunday Showcase, Link & Learn.