I love hands-on activities for introducing math concepts. Spielgaben starts with hands-on activities and now has a math workbook series to add extension activities for anyone who owns the complete Spielgaben set.
I want to show some ideas for combining the workbook series with activities using the Spielgaben materials. Today, I'm focusing on work with left and right and giving directions (including clockwise and counterclockwise).
This is a sponsored post written by me on behalf of Spielgaben. All opinions are honest and my own.
Complete Spielgaben Set, Version 4
In case you're not familiar with Spielgaben toys, they are exceptionally high-quality educational toys designed for ages 3-12. You can see from the photo that the cabinet is very high quality and fits in well in a room with traditional Montessori materials. I love the easily removable drawers in version 4.
The Spielgaben complete set comes with over 700 pages of full-color printed learning materials. These printed materials help you as a parent or teacher easily use Spielgaben toys educationally with your child and/or students.
Note: The yarn balls in set 1 are fine for babies and toddlers. The other sets should only be used with ages 3 and older unless your toddler no longer mouths objects or you are constantly supervising your toddler during an activity using the materials.
Spielgaben Math Workbook Series
If you own a complete Spielgaben Set, you can now order an optional extension resource: a set of math workbooks for Preschool/Kindergarten through Grade 6. These don't have as many direct hands-on activities as the original printed learning materials (or digital materials if you have an earlier Spielgaben set). Some of the activities are hands-on, but this is a workbook series with mainly paper and pencil work illustrated with Spielgaben materials. Year 3 on up has answer pages in the back.
You can use the math workbooks in a homeschool however you prefer. You could work straight through them after using the original hands-on lessons, combine workbook activities with hands-on lessons from the original printed materials, or skip around, using the workbooks as needed to reinforce work from the hands-on materials. I like to skip around and review lessons from the original printed materials or use the hands-on materials for inspiration at the same time as I use a workbook page.
Spielgaben Materials Used in This Post
For this post, I used parts from Spielgaben cabinet drawers 3-6, 7, and 10. With younger children, I like to set up a tray or basket with the parts needed for a particular activity (as a control of error). For kindergarteners on up, I just have the child bring the drawers needed for the activities to the work area.
For the first part of the activity, I used one of the Spielgaben Nature Cards that come with the complete set. The full-color printed materials have lots of creative, hands-on activities for learning math concepts.
Nature Card Inspiration with Spielgaben Materials
My just-turned-6-year-old granddaughter, Zoey, has done lots of Montessori hands-on math work along with Spielgaben hands-on math activities. I chose a couple of pages from the Spielgaben Math Workbook, Year 1. The workbook typically uses Spielgaben creations as the illustrations, so they're fun as building inspiration. I always encourage Zoey to build one of the images with the Spielgaben materials.
A fox built with materials from Spielgaben drawer 7 was one of the first images on the first workbook page we were doing. Because we're on a woodland animal unit, I used the fox nature card as inspiration for Zoey.
The page shows a fox created with drawer 7 and a fox created with drawers 3-6 along with dots from drawer 10. Zoey had fun creating the foxes. Then she added features to the first fox, a hairbow to the first fox, and a bow tie to the second fox. After that, she created food for the foxes and had some creative dramatic play with the foxes. I love that the Spielgaben materials can be easily used for both learning activities and creative play!
Working with Left and Right and Giving Directions Using Spielgaben Math Book, Year 1
When Zoey was finished with the dramatic play, we did Math Wookbook, Year 1, lesson 10-3 about left and right. We hadn't focused specifically on left and right on a page, and the workbook had clear examples. First Zoey had to turn a picture of a beetle built with Spielgaben materials right and left. Then she had to identify from a row of 3 foxes built with Spielgaben materials (like the first one Zoey built) which fox was on the left and which was on the right. It was a simple page but a clear way to introduce or review left and right.
Then we did Math Workbook, Year 1 lesson 29-3 about giving directions. Zoey had fun with this page because it was like a game. First, the page introduced clockwise and anticlockwise (which I said is a British or Australian way to say "counterclockwise"). It also showed backwards and forwards. Then Zoey had to use a map and the words to get a person from one point to another a few different times using backwards, forwards, clockwise, and counterclockwise. Zoey hadn't focused on clockwise and counterclockwise before, and she enjoyed giving the directions.
Then she had to move a girl forward and backward to spell words on a row of letters. I had Zoey move a Spielgaben dot to illustrate the work on this page. It was a simple page to do but reinforced an important concept.
I like that the workbook covers a wide variety of first grade math concepts. It works well as an extension of the Spielgaben printed lessons. It's also helpful for children who need extra work with a specific concept.
All My Spielgaben Posts
Many of these include links to free printables! (Click on an image to go to the related blog post. The gallery is ordered according to publication date with my latest post at the top.)

Version 4 of Spielgaben Educational Toys
I highly recommend Spielgaben as an amazing educational material for home or school. Even though the toys aren't inexpensive, they're definitely worth the price because of the high quality of materials and number of years your children or students can use them.
Special deal for my readers!
Spielgaben offers an extra 10% discount to my blog readers if you mention Living Montessori Now.
Not only that, Spielgaben will also offer LayBy Payment Plan if you do not need the product right away. You can make 3 monthly payments, and your order will be shipped as soon as the final payment is made.
All you need to do to claim the discount is send an email to info@spielgaben.com mentioning Living Montessori Now blog.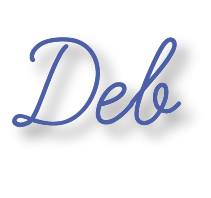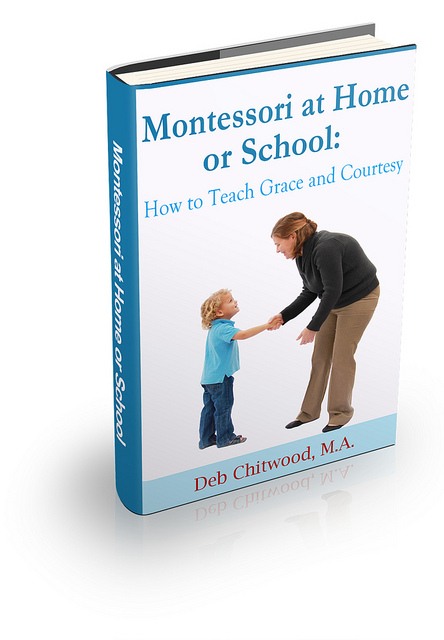 Learn more about my eBook Montessori at Home or School: How to. Teach Grace and Courtesy!
If this is your first time visiting Living Montessori Now, welcome! If you haven't already, please join us on our Living Montessori Now Facebook page where you'll find a Free Printable of the Day and lots of inspiration and ideas for parenting and teaching! And please follow me on Pinterest (lots of Montessori-, holiday-, and theme-related boards), Instagram, and YouTube. You can find me on bloglovin' and Twitter, too.
And don't forget one of the best ways to follow me by signing up for my weekly newsletter. You'll receive some awesome freebies in the process!