How did I ever miss the discovery that birdwatching is fun??! Even though I had good teachers growing up, I didn't have teachers who were passionate about science. And I never read about birds as a child.
We did some bird study as homeschoolers, but the available Montessori-friendly materials for homeschoolers were more limited pre-Internet. Now, I've discovered that birdwatching is an amazing activity for both kids and adults! I'll tell you from my experience how to discover the joy of birdwatching with kids.
Disclosure: This post contains some affiliate links (at no cost to you). I was given the printables from the Montessori Bird pack by My Montessori Hub. As always, my opinions are honest and my own.
How to Discover the Joys of Birdwatching with Kids
Start with inviting bird books and hands-on activities.
We started our bird unit with a number of hands-on bird activities as well as bird books with beautiful photographs or illustrations.
You can see the free backyard bird printables (including my subscriber freebie backyard bird pack) in my post with free backyard bird printables and Montessori-inspired backyard bird activities.
I had many bird books available. You can see my recommendations in my best bird books for kids post.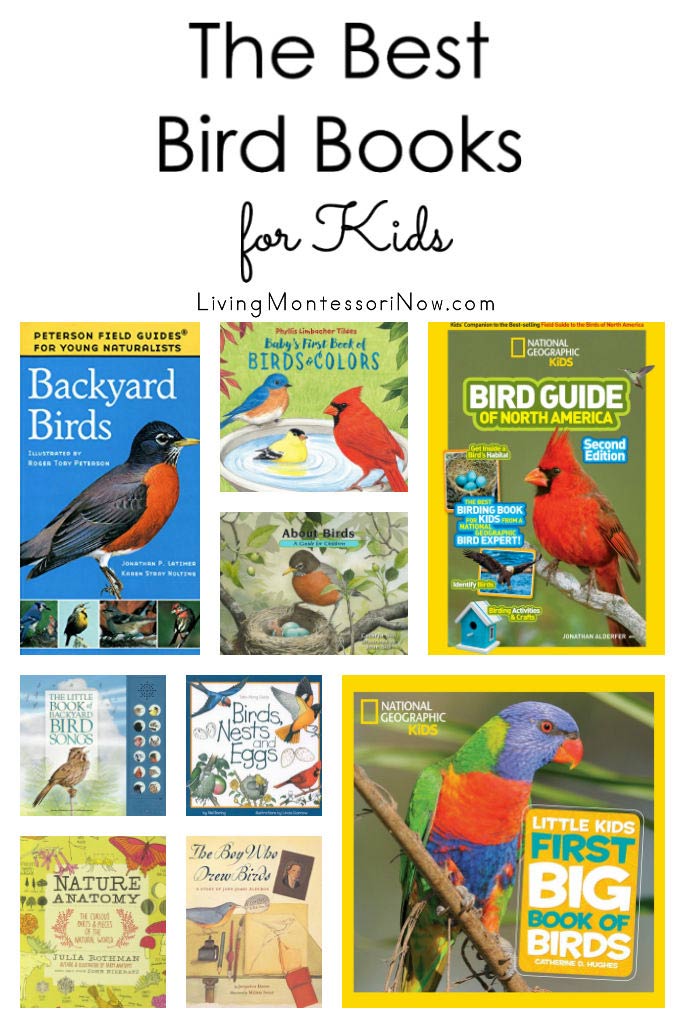 Even though I used books designed for children (except the lovely Nature Anatomy and Animalium), I learned a lot and loved the beautiful bird images.
The main printables I used that are available for purchase are from the Unit Study Bundle of Birds from My Montessori Hub. There's a special deal for my readers! You can get the bundle at 50% off with the code LMN50 at checkout!
Here's what's included in the bundle:
Letter B tracing cards (print and cursive) and worksheets
A4 Poster of 15 Birds
15 individual posters of each bird sized 10×15
3-part cards of 15 birds
Poster of external parts of a bird
3-part cards of parts of the bird
0 – 9 Counting Cards of birds
0 – 9 Clip cards of birds
0 – 20 Addition and subtraction using cards of birds
Bigger/Smaller/Equals
Odd/Even numbers
Initial sound clip cards of birds
Book of birds
Booklet of external parts of a bird
Writing book of bird names in print
Writing book of bird names in cursive
Colouring book of birds parts
Matching game of birds to the close-up images
Memory game of birds
Puzzles of birds
Cardholders
A video of the sound of each bird
Note: If you get the bird bundle with the coupon code LMN50 you'll have the option to get the gorgeous spring bundle at 50% off with activities related to flowers, gardening tools, and herbs.
We have a neighborhood owl, so the first activity we used from the bundle was the owl puzzle along with the poster of 15 birds and the Animalium book (one of Zoey's favorites). The puzzles are surprisingly challenging and are perfect for a variety of ages.
Since then, I've had the birds memory game, woodpecker puzzle, and external parts of a bird booklet on my cultural shelf. I love that all the materials in the birds bundle are beautiful. But my favorite parts might be the card holders! The folders for the birds memory game and woodpecker puzzle are examples of the folders that come with each set of cards in the bundle. They have dotted lines for folding so that you can make attractive folders for your cards in two minutes or less! I have limited shelf space, and the card holders don't take up an excessive amount of space. For home use, I'm always looking for ways to save time and space. (Note: To see my shelf in a larger size, open the image in a new tab.)
I don't typically laminate my materials for home use (except for toddler printables and printables that will be used in or near water). I adore materials like these that are very attractive, professionally done, and can be prepared very quickly! I still have so many activities left in the bundle that I can easily prepare. Note: The books on my shelf are the National Geographic Kids Bird Guide of North America a and National Geographic Little Kids First Big Book of Birds (which I love to open to a variety of pages, featuring different birds).
On my other bird-themed shelves, I have our backyard bird books and birdwatching tray. On the tray are the free printable Bird Watching Record by Tanglewood Hollow at Teachers Pay Teachers, some pages from the printable nature journal from Twig and Moth, and a clipboard. I also have child-size binoculars that work well and aren't a toy.
The books are Backyard Birds (Peterson's Field Guides for Young Naturalists and The Little Book of Backyard Bird Songs. I don't normally use toys or materials with batteries, but this is a wonderful exception. My 3 grandchildren are all in love with the book, and so am I! It's so easy to learn the bird sounds and a variety of facts about each bird.
Note: In addition to the video of bird sounds in the bird bundle and The Little Book of Backyard Bird Songs, you can learn to identify bird sounds through this post: Free Bird Sounds, Songs, and Rhymes for Circle Time.

Read the comment in my Instagram post telling how they use The Little Book of Backyard Bird Songs outdoors in forest school to get responses from the birds! I can't wait to try that!
Use your new knowledge to go on birdwatching nature walks!
Zoey, Sophia, and I have gone on two birdwatching nature walks at a nature area and park. We've had so much fun with this! I heard a mourning dove in the parking lot and was so excited to easily identify it! Zoey could easily identify the sounds of the crows as we walked to the nature area.
In addition to focusing on birds, Zoey's using her nature journal to observe the day's weather and moon phase.
Zoey loves using the binoculars.
Sophia isn't interested in using the binoculars yet, but she loves the nature walks, too.
We're having so much fun with birds and bird songs that I plan to keep our bird tray in an accessible place throughout the year. Not only can we observe birds from our back window and balcony, but we can easily pick up the materials to go on another birdwatching nature walk! Listening to and identifying bird songs is quite meditative, too … a perfect mindfulness activity (and a wonderful auditory sensorial activity) for us all!
More Bird Activities and Resources
HELPFUL ANIMAL CLASSIFICATION POSTS
Again, you can purchase the Unit Study Bundle of Birds from My Montessori Hub. There's a special deal for my readers! You can get the bundle at 50% off ($19.97 rather than $39.95) with the code LMN50 at checkout!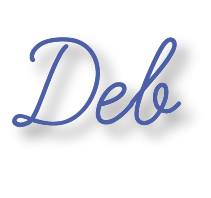 Learn more about my eBook Montessori at Home or School: How to. Teach Grace and Courtesy!
If this is your first time visiting Living Montessori Now, welcome! If you haven't already, please join us on our Living Montessori Now Facebook page where you'll find a Free Printable of the Day and lots of inspiration and ideas for parenting and teaching! And please follow me on Instagram, Pinterest (lots of Montessori-, holiday-, and theme-related boards), and YouTube. While you're here, please check out the Living Montessori Now shop.
And don't forget one of the best ways to follow me by signing up for my weekly newsletter. You'll receive some awesome freebies in the process!