I'm very excited to announce a free training workshop! It's for parents who are new to Montessori. And it's for parents who want to use Montessori at home but feel overwhelmed and don't know where to start.
Montessori Crash Course Free Workshop and Course Introduction
I've teamed up with Jo Ebisujima from My Organized Chaos to bring you a Montessori Crash Course! We're offering a free online workshop that will help you get started.
Jo is awesome … she makes being organized lots of fun! Here's Jo's official bio: Jo Ebisujima *aka Jojoebi* is a multi passionate entrepreneur and best selling author of Montessori Inspired Activities For Pre-Schoolers. With a spunky punk rocker vibe, she guides moms to embrace the Montessori philosophy and organize their home, kids and minds so they have more time for the fun stuff.
This workshop is for you if:
* you are new to Montessori and want to learn more,
* you are using Montessori at home but are struggling to stay consistent or having trouble making it work,
* OR you want to use Montessori but feel overwhelmed by the amount of information and aren't sure where to start.
In the free workshop, Jo and I will talk about:
1. The difference between the Montessori home and the Montessori classroom and what that means for you.
2. How you can get started today without specialized equipment or a full year of training.
3. The fundamental philosophies that Montessori education is built on … these are KEY to implementing the ideas and activities.
Update: We have a replay of a free live workshop! You can watch the free workshop replay or register directly for the 4-week course (in case you attended one of the free workshops and would like to get started right away).
Montessori Crash Course Review

Carolyn Wilhelm from Wise Owl Factory is a member of the first Montessori Crash Course. Read her review on Wise Owl Factory: Montessori Crash Course Has Valuable Learning.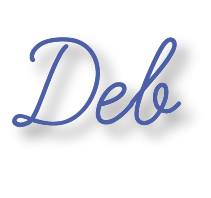 Learn more about Montessori at Home or School: How to Teach Grace and Courtesy!
If this is your first time visiting Living Montessori Now, welcome! If you haven't already, please join us on our Living Montessori Now Facebook page where you'll find a Free Printable of the Day and lots of inspiration and ideas for parenting and teaching! And please follow me on Pinterest (lots of Montessori-, holiday-, and theme-related boards), Twitter (blog posts by me and others along with the Parent/Teacher Daily and other interesting information), and Google+ (post updates and Montessori Community). You can find me on bloglovin' now, too. And don't forget one of the best ways to follow me by signing up for my weekly newsletter in the right sidebar. You'll get two awesome freebies in the process!