I am so excited! One of the books I recommend most often for parents has become available exclusively in the Living Montessori Now shop! That book is John Bowman's Montessori at Home! eBook, 512 pages packed with Montessori information, activities, and printables for only $6.95 (originally $10.95).
But that's not all! I also have the Montessori At Home! eBook & Materials Bundle available in the shop! That includes the Montessori at Home! ebook and 21 beautiful Montessori printables from Montessori Print Shop … over $60 worth of products for $15.95 (originally $19.95)!
Montessori at Home! eBook Available Exclusively on Living Montessori Now
John Bowman is taking down his Montessori at Home website. I was honored that he asked me to exclusively offer his Montessori at Home! eBook on Living Montessori Now. This isn't just any book. This is 512 pages of Montessori goodness! This is a guide to the entire process of doing Montessori education at home with 2-6 year old children. There are chapters on Montessori education, the neuroscience of child development, using Montessori principles in parenting, and using Montessori materials at home to get you started. There are clear descriptions of over 300 early learning materials and activities. Most are made using common items! You'll also find recommendations for over 225 educational apps and suggestions for safely using digital devices with preschoolers. On top of that, there are hundreds of links to sites and videos and 76 pages of printable materials! AMAZING!!!
A Note from John Bowman:
"I am really happy that the Montessori At Home! eBook & Bundle are now available exclusively on Living Montessori Now. Deb was a pioneer in providing Montessori experiences at home; and has devoted many years to showing parents how to use Montessori principles and practices. I am so pleased that these resources are now offered on the very best blog for learning about doing Montessori at home!"
About John Bowman
This is what John said on this About the Author page:
John Bowman's most rewarding career was being a Montessori preschool Teacher and Director. He started three new Montessori preschools, and was the first Director of the Garfield Montessori School in Denver, Colorado. His goal now is to encourage parents of preschoolers to do early learning activities with their children and to show them how.
Montessori At Home! has been downloaded by thousands of parents and teachers all over the world. The goal: a community of parents doing early learning activities at home.
Author's Note
The most rewarding, fun work of my life was being a Montessori preschool Teacher and Director. It was a joy and an awesome privilege to construct Montessori Prepared Environments and assist children in using them. Seeing the fruits of your efforts as young children realize more of their potential is an amazing experience.
Parents should be able to have those experiences with their own children. Why should teachers have all the fun? It is immensely rewarding to play a pivotal role in helping your child develop better brain architecture, a positive, confident self-image, and the skills required for success in school and life. I hope more parents, using resources like Montessori At Home!, are able to do that.
Montessori At Home! was written just for parents. It clearly explains the Montessori approach and how to apply it in your home. Most of the activities it describes are made using common items available anywhere. Find out what so many other parents have – you can do this!
Young children are always the future. Helping more children take full advantage of the precious time from birth to age six will improve life for us all. I encourage everyone who has a young child in their life to help that child follow their inner teacher and develop their brain and body to the fullest extent. We need to help children confidently take their place in our world and change it for the better.
~ John Bowman
Montessori at Home eBook Reviews
Here are just a few of the great reviews about Montessori at Home! eBook:
"I have read the 2013 update of this book and it is an brilliant resource for parents of young children. Especially for the price! I would highly recommend it. It is easy to read, thorough and offers practical advice and activities backed with evidence as to why. Even those who are unfamiliar with or uninterested in Montessori's methods will find this helpful if they are interested in nurturing their young learner." Rachel,  (Racheous) 
"Thanks for all your hard work. You don't know how my life and my kid's lives changed in a better way, thanks to your dedication to share Montessori, especially for us parents trying to do our best. I'll be thankful all my life!"   Joanna                                                                              
"Our family has greatly benefited from your book. Never before have I seen so many fantastic ideas in one place!  Your book has encouraged me to take a hold of our children's youngest years and "build their brain architecture" for all it is worth!!!"    Kate
"Your book appears to be EXACTLY what I have been looking for. I have only recently begun researching the Montessori method and I'm feeling a little overwhelmed by the sheer volume of info and ideas. I had no idea where to start. Your book is a fantastic summary of everything I wanted to know and it looks as though it is going to be a wonderful tool for focusing my ideas and beginning an actual routine and plan. Thank you so much!"   Laura
 "This is an amazing book! You have done parents an enormous favor. Thanks so much!"   Caroline
"I like to see photos of materials and have clear steps to follow. Your book has these on every page. It has really helped me get started and hit my stride as a parent who teaches at home."   Alexis
"I did get to read a bunch of the book last night and am so relieved and excited to have it on hand. I have been taking a bit from here and there to get activites organized for my daughter. This will save me so much time and energy!" Alee
I printed out the whole book, and it is now the most used book in our home." Ariana
"There is so much information about Montessori, we didn't know where to start. Thankfully, your book has it all in one place, and it is so beautifully organized. Our son is loving his new materials. Thank you for all your work in putting this together!"  Brittany
"We love Montessori at home!" David
"I have a 2-year old grandson and 8-month old grand-daughter who would benefit from all these materials. When I had my children, we did not know there was such a thing as Montessori. All we had later were very expensive Montessori kindergartens which we could not afford to send our kids! Thanks so much for creating all these wonderful resources for us busy grandmas and mothers."  Gerardine
"I fumbled around with ideas I found on blogs, but not really understanding what to do and why. With Montessori at home, now I know – thanks!" Valerie
"I have made materials for my daughter, who is 3 1/2, for almost a year now using your book. What you talk about in the book is happening in front of my eyes! It is such a thrill to see her joy when she learns new things and can do something new for herself. We will always be grateful to you for making this knowledge available to parents." Sushila
I LOVE it!  I'm homeschooling a VERY active and intelligent 5 year old next year, and her preschool teacher suggested I find some Montessori activities, as she's a hands-on learner. I love the way the book helps me jump to her age level. Thank you!    Kim
"I wish that I had access to John Bowman's Montessori At Home! during that time. It has everything I loved about those early books (Pitamic, Seldin), PLUS the information I needed to keep going (Gettman) all rolled into one. For many parents, this will be the only resource you need to create a wonderful preschool experience for your child at home (although I always recommend reading Maria Montessori's own words!)
"Nearly every week I receive e-mails asking me what book or albums I recommend for creating a Montessori-inspired homeschool.  That is always a more complicated question than it seems to be.  If a reader wants to create a homeschool environment similar to the one I have much in the way I have done it it is an easy question.  However, more often than not this is NOT the case.  Their family doesn't have the space, the money, or simply doesn't learn the same way I learn and needs different sort of materials to guide them.  I had to do a lot of "divining" from the albums and materials I had at my disposal and most importantly have had several wonderful mentors.  A lot of these families love Montessori but want a clearer, more relaxed path to creating this at home with a much less-elaborate set-up.  They want to know where to start, what to buy, where to buy it, and how to use it all.  John Bowman's Montessori at Home! is made for those families."
Feedback from Andrea, who blogs at What DID We Do All Day?
"My Montessori journey was born out of an intense desire to educate my kids using the Montessori method. I loved our local school, yet the price was more than I was able to afford. Being a homeschool kid, I took out every book at the library on Montessori. I kept reading books, blogs, and websites. After a lot of hours researching, I finally decided that I needed to do it like a school. I bought all the materials and some Montessori albums. I muddled through, asking a million questions of Montessori teachers and bloggers along the way. I learned so much and really started to feel like I got it. It took a good year of research though to learn the basics. Then one day I got an email from John Bowman asking me to review his book Montessori at Home! I read it cover to cover and realized that this was what I had been looking for a year before as I was trying to get things together to teach my daughters. It illustrated the materials that you need to have and those you can make on your own. It has a quick start guide so you can start right away; and it gave a really good idea of how to set everything up in your own home. There were so many pictures (I need to see)!  If I had this book first it would have made things simpler (and less expensive). So now it is the first book I recommend to people looking to start doing Montessori at home. Doing Montessori activities is really not as simple as matching activities seen in a blog post. Montessori is a philosophy of child rearing and education. The foundational concepts and ideas of Montessori take a little while to learn. There are Montessori principles to put in place before you ever make a learning material. Just reading a couple of Montessori's books takes time. Understanding how the various activity areas like Practical Life, Sensorial, Science, Language, and Math support and blend into one another takes some understanding. Math and Writing / Reading are taught as a sequence of activities, and it is easy to lose track."
Stephanie Sasa at Discovery Moments
"A great big :"thank you" for your book! I'm a certified Montessori teacher 6-12 currently working with 2 year olds in a mainstream nursery. I am just starting to support some mothers in my area with their younger children at home so your book was quite timely because I didn't know where to start, what activities to select and how to organize it. Great idea to include links as well. You have made things so easy for everybody that I'm sure many moms who felt "lost" will feel confident to give it a try. I can't wait to go through your newsletter now/ thanks again!!"
EK – Preschool Teacher
"If you've ever come across an activity on my blog that you've liked, then you will LOVE Montessori at Home! by John Bowman. There are over 200 activities featured in this book that are perfect for making learning fun at home.
I really liked how easy it was to maneuver through the book and flag activities that I wanted to try. I appreciated the way the book described how to know your child is ready for that particular activity and also provided extensions.
I can't wait to try the Snake Game with B! There are also several pages of printouts in the back of the book that will be fun. The book is filled with information and pictures, but like I said before is easy to read."
Nicole, the Activity Mom
"I have been given the great opportunity to review an incredible book based on Montessori: Montessori at Home! The Complete Parents Guide to Doing Montessori Learning Activities at Home by John Bowman. As a mommy/teacher who has learned all I know about Montessori from a book I checked out from the library (and of course some amazing websites out there!) I appreciate having a curriculum that explains the Montessori's goals, key points, key aspects, and benefits (for all those who might be a doubting Thomas). There is a helpful section on Montessori materials you can make and a wonderfully laid out and detailed section on the Three Step Lesson.
The Montessori at Home! curriculum not only contains the blueprint and outline for teaching the Montessori approach, but gives SO many great activities! They are organized into the following sections: Everyday Life Activities, Sensory Activities, Science Activities, The Mathematics Sequence, and the Reading Sequence. I read the book, putting post-it notes whenever I saw an idea I wanted to try out with my daughter and can I just say my book is plastered with yellow notes!! And these activities are labeled with an average age range, goals to accomplish during the activity, how you will know your child is ready for the activity, materials required, presentation and use, and parental involvement. Oh, and pictures for all us visual learners out there!  There are also some extension ideas, which I always appreciate in case I need to reinforce the learning goals or my daughter is completely captivated and wants to learn more!
I really could go on and on about the wonderful aspects of this curriculum guide. But rather than hearing me blab, let me show you some of the great ideas found in this book:
How to teach numbers! I am starting to work on this more and more with my daughter, and I love the activities presented in this book. The sequence of teaching number recognition is perfect. I love presentations described in the book using a variety of materials including pennies, straws, grid boards, bead bars, and more!
Addition and subtraction ideas- brilliant! I LOVE the idea of using clear cups to show the operation (a better detailed explanation is found in the book!).
Fabric folding… I thought, how cute would it be if my daughter could fold the napkins for dinner (when we actually use them- ha!) This activity made it so simple! We tried it yesterday and I knew it sunk in when I later saw her trying to fold paper using the patterns mentioned in this book. And the book does recommend using light-colored wash clothes but all I had to spare was a dark blue towel that was on its way out… it still worked well for my kiddo!
One thing I didn't mention about this book that is a great feature are all the free cut-outs and templates at the back of the book. I also received a CD that includes the entire book in pdf form (for all you e-readers out there that like to read on the go!) and a pdf of the templates and cut-outs. Great organization and phenomenal activities. For me, this book has been the  foundation of most of our Montessori activities."
Keri, The Home Teacher
"Your book appears to be EXACTLY what I have been looking for. I have only recently begun researching the Montessori method and I'm currently feeling a little overwhelmed by the sheer volume of info and ideas. I had no idea where to start. Your book is a fantastic summary of everything I wanted to know and it looks as though it is going to be a wonderful tool for focusing my ideas and beginning an actual routine and plan.
Thank you so much!"
VH – Parent
Mr. Bowman,
"First, I want you to know how much I am enjoying "Montessori at Home". I only wish you had written it sooner, then I would not have wasted my money on other Montessori books! Your book is easy to follow and has really helped me in deciding which Montessori equipment is truly essential and which I can do without."
LT – Parent
"John Bowman sent me a copy of his book Montessori at Home! a few months ago, and I LOVE it! It is exactly what I was looking for more than 3 years ago when I first started implementing the Montessori method with O (4). If I'd had this book then, I doubt I would have even started a blog!
If you are just getting started with the Montessori Method at home, this book is really all you need. I could have saved so much time and money if he'd only written it 3 years ago!!! One of the most helpful sections in the book is a list of Montessori materials that you should buy for your home along with directions for materials that you can make. "
Melissa at Chasing Cheerios
"A gorgeous, almost encyclopedic, ebook with incredible visual detail and helpful tips for parents in how to bring Montessori principles into the home."
Montessori Madmen Blog, 5/1/13
The Montessori at Home! eBook and Materials Bundle Available at Living Montessori Now!
Here's the list of 21 printable Montessori materials included in the bundle:
Phases of the Moon (3-part cards & chart)
Animals of the Continents
Continents 3-Part Cards
Land & Water Form Photo Book
World – Control Maps, Masters and Labels
Moveable Alphabet – Print – (includes full instructions)
Sentence Cards – Step 1 – Set 1
Word and Picture Cards – Step 1 – Read Pictures
1-100 Math Series
Geometric Matching Cards
Geometric Solids 3-Part Cards – Blue
Skeleton Nomenclature Cards
Tree Nomenclature Cards
Phonics Sound and Picture Sorting
Association of Objects
What Does Not Belong
The Five Senses
Plant or Animal?
Animals and Their Names
Color Grading Cards
Metal Insets – Shape Outlines
Excerpts and Sample Pages from the Montessori at Home eBook
As I said, Montessori at Home! eBook is one of the books I recommend first for parents interested in Montessori education. You can read some excerpts from the book here:
Activities with Marbles and Golf Tees from Montessori at Home!
Building a Flashlight and Pipe Building from Montessori at Home!
1000-10,000 Activity from Montessori at Home!
Make Fossils from Montessori at Home!
Cutting with a Knife from Montessori at Home!
Free Play Tubs (Sensory Bins) from Montessori at Home!
You can get a free download of 51 sample pages from Montessori at Home eBook by clicking here! (This includes information on John's simplified Montessori reading sequence.)
Montessori Monday Link-Up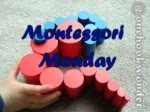 Except for content, this is a no-rules linky. If you have some Montessori-inspired activity trays/lessons to share, please link up below. They can be for home or classroom. It's fine to link up a post from your archives – and you may link up anytime during the week! Your post may be any Montessori-inspired activity or idea. It doesn't need to be related to my Montessori Monday post.
If you're wondering what's considered "Montessori inspired" and what to link up (or not link up), check out my "What Is Montessori Inspired?" post. Link up your exact post URL so that we can find your activity if we return to the linky at a later date. Don't link to giveaway posts (unless the giveaway is only part of a Montessori-inspired post). Giveaways in general should go on my giveaway linky. Also, don't link directly to products. You can link up a review of a Montessori product or activity post related to a Montessori product.
I publish the Montessori Monday post and linky each Monday morning and keep the linky open throughout the week. I do a lot of sharing on the Living Montessori Now Facebook page from the Montessori Monday link-up. Thanks for participating!
Notes: For community discussions, please join us at the Living Montessori Now Facebook page. And don't forget the Saturday/Sunday weekend sharing days where you may share a kid-related activity of any kind at the Living Montessori Now Facebook page!
It's also Motivational Monday on Mondays! I invite you to share something positive on the Bits of Positivity Facebook page (Bits of Positivity is my other blog) to help us all get a good start on the work/school week. You might share an inspirational or motivational quote, positive graphic, or post about finding balance or simplifying your life. Or you might share a post on organizing, an encouraging post, a post about making a difference in the world, or a positive parenting post. Just go ahead and share on the Bits of Positivity wall any time today! (Please "like" the Bits of Positivity Facebook page if you haven't already.) I'll be pinning a number of ideas to my regular Pinterest boards.
If you have a giveaway on your blog, please add it to my Family-Friendly Giveaway Linky Page! If you enjoy entering giveaways, you'll always find lots of great giveaways there.
Also, if you've ever been linked to in one of my roundup posts, please feel free to grab the
"Featured on" badge
.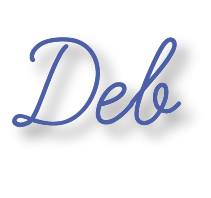 Loading InLinkz ...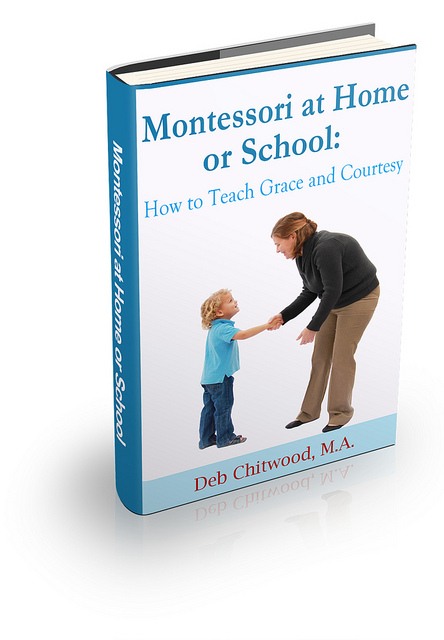 Learn more about my eBook Montessori at Home or School: How to. Teach Grace and Courtesy! I'm also one of the coauthors of the book Learn with Play – 150+ Activities for Year-round Fun & Learning!
If this is your first time visiting Living Montessori Now, welcome! If you haven't already, please join us on our Living Montessori Now Facebook pagewhere you'll find a Free Printable of the Day and lots of inspiration and ideas for parenting and teaching! And please follow me on Pinterest (lots of Montessori-, holiday-, and theme-related boards), Twitter (blog posts by me and others along with the Parent/Teacher Daily and other interesting information), and Google+ (post updates and Montessori Community). You can find me on bloglovin', Instagram, and YouTube now, too.
And don't forget one of the best ways to follow me by signing up for my weekly newsletter. You'll get two awesome freebies (and a monthly subscriber freebie) in the process!
May be linked to Practical Mondays Link Up, LouLou Girls, Hip Homeschool Hop, Tasty Tuesdays, A Little Bird Told Me Linky Party, Link-ups at Squishable Baby, Preschool Corner, Sharing Saturday, Tot School Gathering Place