John Bowman's Montessori at Home eBook is filled with treasures. Today, I'm sharing an excerpt about free play tubs (also known as sensory bins or sensory tubs). A sensory bin is a wonderful activity at any time of the year and gives young children a simple introduction to Montessori-inspired activities. You'll find some great ideas in John's book for sensory bin materials, presentations, points of interest, and extensions. This is just one of the MANY sections in the Montessori at Home eBook. Disclosure: This post contains affiliate links at no cost to you.
Free Play Tubs Excerpt from Montessori at Home!
This is a great introduction for 2-4 year olds to self-contained, Montessori-style Practical Life materials.
You will need
Plastic storage tub with a secure lid Multi-colored rice, beans, gravel, small beads Set of graduated measuring spoons Plain and lipped cups and a measuring cup Plastic paint palette from a crafts store Funnels Tiny spoons and larger scoops Starter Rice Tub Small jars with screw on lids & small boxes with lids Favorite small items – toy animals, marbles, special rocks, colored beads, jingle bells, etc. Small dustpan and hand broom for cleaning spills
Presentation & Use
Have your child set up a work area, bring the tub to it, and let your child explore. Demonstrate cleaning up spills with the hand broom and dustpan. Try different base materials (beans, beads, coffee, gravel) and objects for variety over time. Add in some lemon and orange rind, or spices, for more sensory experiences.
Points of Interest
• Make name cards, like Rice Box, for the lid and one side of the container and tape them on. Tell your child what the tub's name is and help her read it. Use a print style like Century Gothic. Keep the box in one spot on a shelf. • The colors of the base material. • The sounds the material makes when poured into containers made of different materials – glass, plastic, ceramic. • Counting scoops and spoonfuls, and the depressions in the paint palette. • Grading the measuring spoons from largest to smallest. Lay them out left-to-right as a preparation for reading. Count the spoons. • Marks and values on the measuring cups. Your child won't understand these yet, but still point out the one half, one quarter, ounce, cups, and other markings. • The smells of the rinds and spices you add to the box. • Take photos and movies of your child using the tubs (quietly so your child doesn't see) and show them to your child later.
Extensions
• Use water colored with food coloring instead of a solid material. Add a few drops of liquid soap, an eggbeater, a baster, an eyedropper or two, etc. • Use shaving cream as the base material. Make three mounds and add blue food coloring to one, yellow to another, and red to the last (the primary colors). Let your child mix the colors to make secondary colors (see page 189). • Math: when your child gets interested in numbers, write a number on an index card and hide that many of one small item, like identical bottle caps, in the material. As your child finds them, count them with your child until you reach the written number. Do different numbers. You could also tape circles with numerals on them to the caps and line them up 1-10 as your child finds them. • Language: hide the letters of your child's name in the material and let your child find them and spell her name. Repeat using other words of interest to your child. • Science: hide different small plastic animals, dinosaurs, etc., in the material. Write their names on cards and match the animal to the card for each. Photo above: Farm animal tub at Counting Coconuts
Excerpt used with permission of John Bowman.
More Excerpts from Montessori at Home!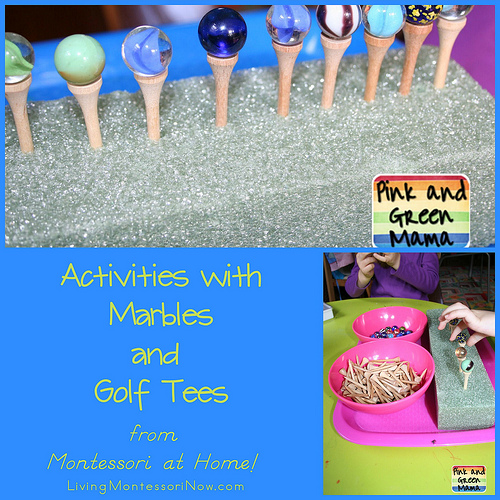 Activities with Marbles and Golf Tees from Montessori at Home!
Building a Flashlight and Pipe Building from Montessori at Home!
1000-10,000 Activity from Montessori at Home!
Make Fossils from Montessori at Home!
Cutting with a Knife from Montessori at Home!
Montessori at Home! eBook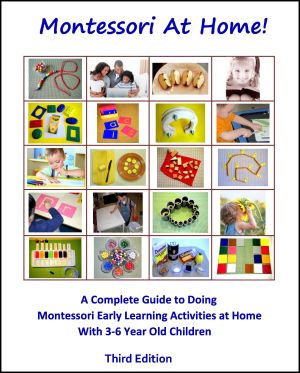 The 3rd edition of Montessori at Home eBook is available exclusively at Living Montessori Now for only $10.95 for 512 pages with over 300 early-learning activities!
In the eBook, you'll also find a quick start guide, 225 educational digital tablet app recommendations, hundreds of links to sites, blogs, and videos, and 76 pages of printable materials!
You can get a free download of 51 sample pages from Montessori at Home eBook by clicking here! (This includes information on John's simplified Montessori reading sequence.)
Here's the direct link to the purchase page for Montessori at Home!eBook. Here's the direct link to the purchase page for the Montessori at Home! Materials Bundle (includes the Montessori at Home eBook AND over $60 worth of Montessori Print Shop materials to go with the book for only $19.95). 
Montessori Monday Link-Up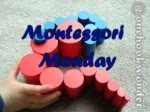 If you have some Montessori activity trays/lessons to share, please link up below. It's fine to link up a post from your archives – and you may link up anytime during the week! Your post may be any Montessori-inspired activity or idea. It doesn't need to be related to my Montessori Monday post. If you're wondering what's considered "Montessori inspired" and what to link up (or not link up), check out my "What Is Montessori Inspired?" post. Link up your exact post URL so that we can find your activity if we return to the linky at a later date (which I often do when I'm looking for activities for a roundup post).
I publish the Montessori Monday post and linky each Monday morning and keep the linky open throughout the week. Please place the Montessori Monday button (using the code from the right sidebar) in your post or put a link back to this post. Let's use Montessori Monday to gain inspiration/ideas and to encourage each other! If you would leave an encouraging comment on the post linked up ahead of you (along with any other posts you're drawn to), that would be awesome!
I'm not able to comment on every post, but I do a lot of pinning on Pinterest and sharing on the Living Montessori Now Facebook page from the Montessori Monday link-up. Thanks for participating!
Notes For community discussions, please join us at the Living Montessori Now Facebook page, We Teach Montessori Group, and/or Google+ Montessori Community. The We Teach Montessori group has a Member Resources Sharing (for resources such as freebies and series) as well as a Linky Party for We Teach Montessori. We Teach Montessori has a linky just like the one here except that it's continuous where you may add your Montessori-inspired activities and ideas to the same linky. New links will go to the top of the linky. I'd love to see us build up a great collection of Montessori-inspired ideas there, too. After you link up here, why not hop over to the We Teach Montessori Group and link up there?!
And don't forget the Saturday/Sunday Parent/Teacher Preparation Days share where you may share a kid-related activity of any kind at the Living Montessori Now Facebook page! It's also Motivational Monday on Mondays now! I invite you to share something positive on the Bits of Positivity Facebook page (Bits of Positivity is my other blog) to help us all get a good start on the work/school week. You might share an inspirational or motivational quote, positive graphic, or post about finding balance or simplifying your life. Or you might share a post on organizing, an encouraging post, a post about making a difference in the world, or a positive parenting post. Just go ahead and share on the Bits of Positivity wall any time today! (Please "like" the Bits of Positivity Facebook page if you haven't already.) I'll be pinning a number of ideas to my regular Pinterest boards.
If you have a giveaway on your blog, please add it to my Family-Friendly Giveaway Linky Page! If you enjoy entering giveaways, you'll always find some great giveaways there.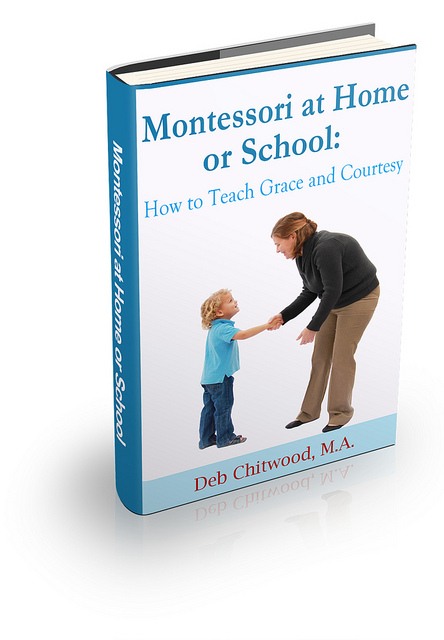 Learn more about my eBook Montessori at Home or School: How to Teach Grace and Courtesy!
Also, if you've ever been linked to in one of my roundup posts, please feel free to grab the "Featured on" badge.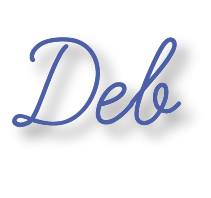 '); // ]]>
Have you added the Montessori Monday button or a text link? Please be sure you've done one or the other so that others can find the link-up, too! If this is your first time visiting Living Montessori Now, welcome! If you haven't already, please join us on our Living Montessori Now Facebook page where you'll find a Free Printable of the Day and lots of inspiration and ideas for parenting and teaching! And please follow me on Pinterest (lots of Montessori-, holiday-, and theme-related boards), Twitter (blog posts by me and others along with the Parent/Teacher Daily and other interesting information), and Google+ (post updates and Montessori Community). You can find me on bloglovin' now, too. Thank you for following me there. And don't forget one of the best ways to follow me by signing up for my weekly newsletter in the right sidebar. You'll get two awesome freebies in the process! May be linked to Afterschool Express, Thoughtful Spot, Tuesday Tots, The Mommy Club Resources and Solutions, Mom's Library, The Weekly Kid's Co-op, Homeschool Link-up, Learn & Link, TGIF Linky Party, Preschool Corner, Ultimate Homeschool Pinterest Party, Sharing Saturday, Saturday Show & Tell, Share It Saturday, Show-and-Share Saturday, The Sunday Showcase, Link & Learn.