Who doesn't love to spend time at the beach in the summer?! An ocean theme is perfect for summer, so I've added it (and a new Montessori-inspired ocean pack subscriber freebie) to our unit studies!
Today, I have all three of my grandchildren in my post! Zoey is 5 years old, her sister, Sophia, is 18 months old, and their cousin, Caleb, is 15 months old.
Disclosure: This post contains affiliate links (at no cost to you).
Montessori Shelves with Ocean-Themed Activities
You'll find Montessori-inspired ocean numbers, letters, and and more (part of my subscriber freebie pack, so just sign up for my email to get the link and password … or check the bottom of your latest newsletter if you're already a subscriber)
I always have related books available throughout a unit. On the top shelf, I have Steve Jenkins' Down Down Down (an amazing book and one of Zoey's very favorite books), The Big Book of the Blue (lovely!), and Ocean: a Photicular Book (see below).
On the right side of the shelf ( book on a wooden cookbook holder), I have National Geographic Kids Ultimate Oceanpedia (gorgeous photos and a fabulous reference book!).
You could mix your ocean-themed activities among your shelves according to curriculum area. Or you could have a special ocean-themed area something like the one pictured. My shelves this month have a mixture of skill levels. Many of the activities can be adapted for a variety of levels. If you're a homeschooler, just choose the activities that work for your child's interests and ability levels. If you don't have room for all the activities you'd like to do, simply rotate them.
Ocean Sensory Bottle with Ocean: A Photicular Book
Ocean: A Photicular Book was a New York Times bestseller. It's a super-fun book for multiple ages to look at with images that use Photicular technology to make each image like a 3-D movie on the page. It also tells about each ocean animal, including vital statistics such as size, habitat, range, diet, life span in the wild, and threats.
The sensory bottle is my old baby beluga ocean sensory bottle with a new Voss 11.2 oz. bottle and with Safari Ltd. Good Luck Minis Sea Life Pack.
Montessori Movable Alphabet with Long-Spine Porcupinefish Movable Alphabet Cards and Ocean Words Pictures and Booklet
Free Printable: Ocean Word Cards from PreKinders. I printed the printable out twice … once to make an ocean animals booklet and once for pictures to use with the movable alphabet.
Free Printable: Long-spine Porcupinefish Movable Alphabet (part of my subscriber freebie pack, so just sign up for my email to get the link and password … or check the bottom of your latest newsletter if you're already a subscriber)
We use the small Montessori movable alphabet. I have the movable alphabet from Alison's Montessori, which I love. You can also get a movable alphabet from Amazon (recommended for size if you use movable alphabet printables from Every Star Is Different) or make your own. You can just use the movable alphabet printable.
For Zoey's work, I cut out pictures that would be compatible with the Montessori pink, blue, and green series. Then she can spell the words with the movable alphabets and check her work with the appropriate page in the booklet.
/o/ for Octopus Sandpaper Letter and Font Card with Schleich Octopus, and An Octopus Is Amazing Book
Free Printables: Octopus Letters for letter o font cards (part of my subscriber freebie pack, so just sign up for my email to get the link and password … or check the bottom of your latest newsletter if you're already a subscriber)
I featured the "o" sandpaper letter and octopus font card with a Schleich octopus and An Octopus Is Amazing Book.
Ocean Animal 3-Part Cards with Safari Ltd Ocean TOOB Animals
Free Printable: Ocean Animal 3-Part Cards from Memorizing the Moments. There are a number of free 3-part cards available to go with the Ocean TOOB. I chose this one because it uses all lowercase letters, which is consistent with how we introduce letters in Montessori. Just choose whichever you prefer, though.
I am in love with this Montessori cards display box! It recently became available on Amazon in the U.S. I love it for for displaying both 3-part cards and 4-part cards. It's so attractive and doesn't take up much space. I used the Safari Ltd. Ocean TOOB for this work and placed everything on a Multicraft tray.
My daughter, Christina, and her son, Caleb worked with the materials at a toddler level. After looking at the ocean sensory bottle, Christina named the animals and matched them to the cards.
Then Caleb had his turn with identifying each of the animals. Here, Christina asked Caleb to point to the dolphin. This is a great introduction to vocabulary and matching for toddlers! You can read more about teaching vocabulary to toddlers using the 3-period lesson here.
(Note: With toddlers, I keep the small Safari Ltd. animals out of reach because many of them are a choking hazard. We only use them in a sensory bottle or when an adult is working directly with the toddler.)
For Zoey's level, I'd have her read the words and match them to the picture cards, check them with the control card, and match the Safari Ltd. animal figure.
Toddlers and young preschoolers can just use the picture card for matching with the animal figure. A pre-reader could have the control card placed first and then match the picture and word to the control card. (Note: There are differences between American Montessori Society trainings and Association Montessori International trainings regarding this. In the home environment, I like to use the technique that works best for each unique child.)
Adding Three Numbers and Making an Ocean Bracelet or Necklace with Ocean Charms
Free Printable: World Map Number Cards 1-15 (part of my subscriber freebie pack, so just sign up for my email to get the link and password … or check the bottom of your latest newsletter if you're already a subscriber)
I found these adorable ocean charms to use. There are six of each. I just chose the 10 best ones (leaving out the mermaids, for example).
I used a number dice (either dots or numerals is fine) along with the number cards 1-15 (in case the child rolls 4+5+6). You could have enough for doubles, although I have this activity set up so the child has to roll again until there are three different numbers. Younger children can just add two numbers or roll the dice to choose one number. If you're using beads or objects that have more than six of each kind, you could use the game spinner from my ocean pack subscriber freebie to choose the number or numbers.
Zoey and Sophia enjoyed working side by side with this. Zoey added three numbers and strung the corresponding numbers of ocean animals on the chenille stem to make a necklace. Sophia worked on placing chenille stems in the holes of a strainer, a great activity for toddlers.
Here, Zoey has completed her equation and is finishing her necklace. Sophia has moved on to bending the chenille stems and enjoying the sensory experience.
Ocean 3-Part Cards and Placing Ocean Labels on Continents Globe
Free Printable: Ocean 3-Part Cards and Control Chart from Imagine Our Life
I printed out an extra set of labels to attach to the Montessori continents globe. (You could use any globe.) I was able to store the cards and labels in this Montessori cards display box without taking up much space on my shelf!
This activity is a great way to reinforce the names and locations of each ocean. Using painter's tape or removable double-sided tape, you can have the child place the second set of ocean labels on the globe.
I love this video by Nancy Kopman for reinforcing both the continents and the oceans! (Note: The song is from her Seasons album.)
Free Ocean Printables for Preschoolers through First Graders
Montessori-Inspired Ocean Pack for DIY Cards and Counters, Number or Letter Matching, Number or Letter Basket, Bead Bar Work, Hands-on Math Operations, Number or Letter Salt/Sand Writing Tray, Letter Tracing, DIY Movable Alphabet, and Creative Writing (subscriber freebie, so just sign up for my email to get the link and password – or check your inbox if you're already a subscriber).
Free Printable Ocean-Scene Preschool Number Sequence Puzzle from Montessori By Mom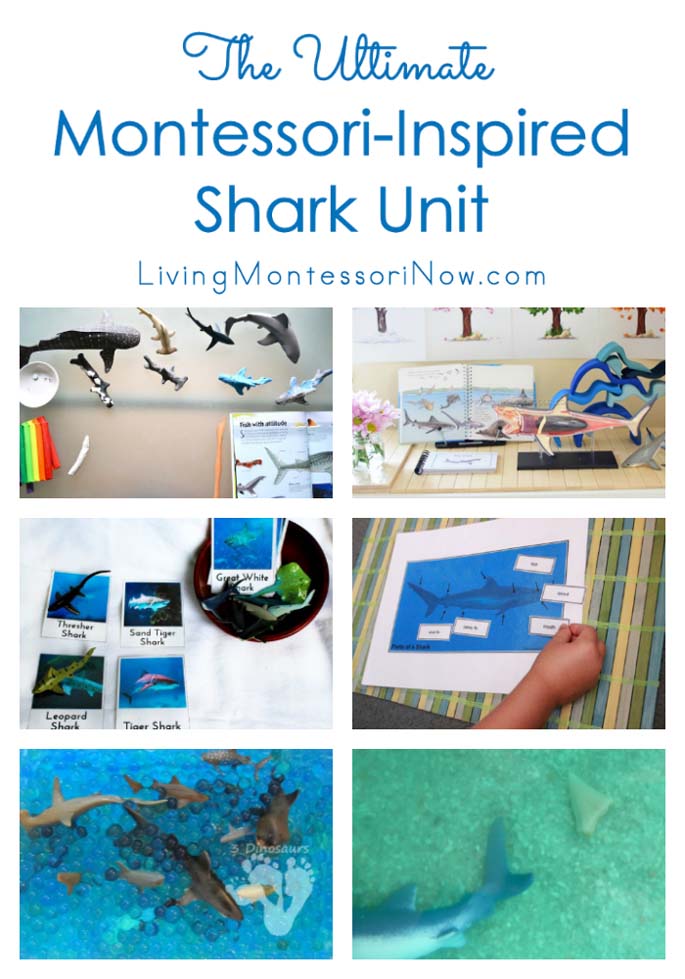 The Ultimate Montessori-Inspired Shark Unit
Free Turtle Printables and Montessori-Inspired Turtle Activities (not all the printables are sea turtle printables and activities, but some are)
The links are for free ocean printables for preschoolers through early elementary. To keep my list manageable, I don't share coloring pages unless a page has a specific educational purpose related to oceans. Also, I'm not including specific animals in my list of printables although I have a few posts, such as the above Free Shark Printables and Montessori-Inspired Shark Activities post and Free Turtle Printables and Montessori-Inspired Turtle Activities post (which has some sea turtle printables), with specific ocean animals.
Ocean Printables from Teachers Pay Teachers
More Ocean Resources and Activities
More Ocean Resources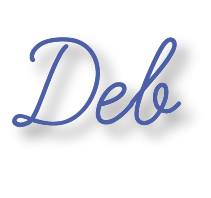 Learn more about my eBook Montessori at Home or School: How to. Teach Grace and Courtesy!
If this is your first time visiting Living Montessori Now, welcome! If you haven't already, please join us on our Living Montessori Now Facebook page where you'll find a Free Printable of the Day and lots of inspiration and ideas for parenting and teaching! And please follow me on Instagram, Pinterest (lots of Montessori-, holiday-, and theme-related boards), and YouTube. While you're here, please check out the Living Montessori Now shop.
And don't forget one of the best ways to follow me by signing up for my weekly newsletter. You'll receive some awesome freebies in the process!