Fire safety is a high-interest and important theme for young children. Along with lots of hands-on activities, it's great to have a variety of fire safety books available to reinforce fire safety concepts and help young children feel comfortable with firefighters. Here are some of my favorite fire safety books for kids.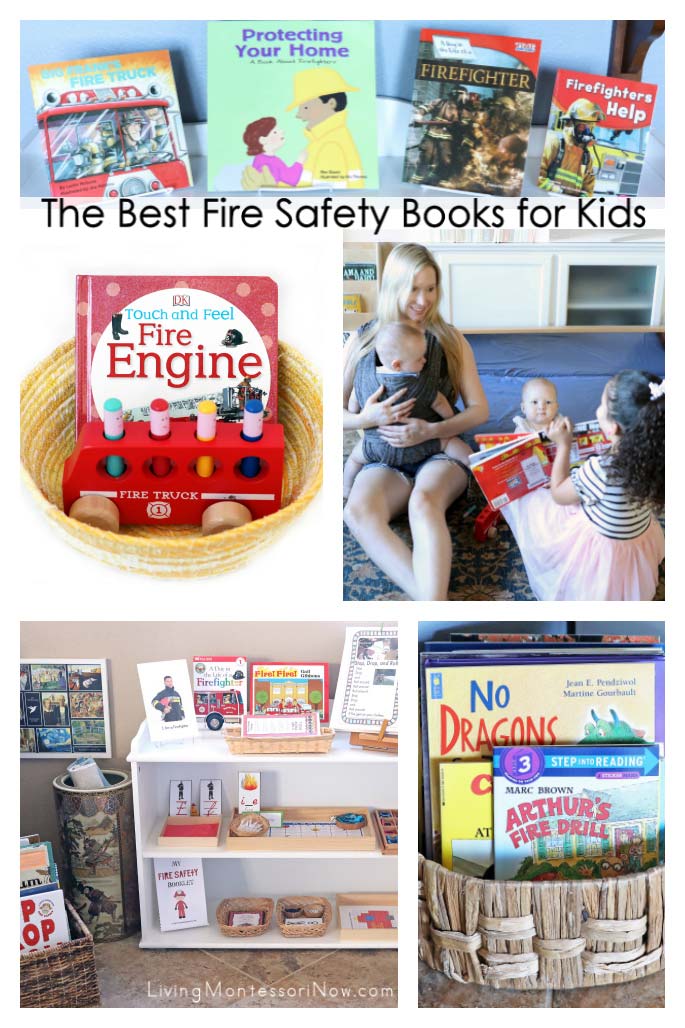 Disclosure: This post contains affiliate links (at no cost to you).
Just choose books based on your child's age and what you think will engage your child's interest. I recommend checking out the "Look Inside the Book" feature on Amazon and reading reviews there. Another place to learn about a book is on YouTube. You can typically see the entire book there. If you live outside the U.S., be sure to check out Book Depository for great prices and free worldwide delivery.
Montessori-friendly books use photos or realistic illustrations. They don't have talking animals or a lot of fantasy. But many books that have fantasy and talking animals are wonderful books, and I love sharing them with children who understand the difference between fantasy and reality. I typically have a majority of Montessori-friendly books for a theme, but I include a variety of books that might not be Montessori-style books but that are simply lots of fun or are classic books that I consider an important part of cultural literacy.
Favorite Fire Safety Books for Kids
Here are some of my favorite fire safety books for a variety of ages. As I've said before, If you're doing a unit study, you don't need to include babies and toddlers. They really won't care if their books fit with your current theme. But an older sibling will love to share the themed books with a baby or toddler. So having baby or toddler books about firefighters or fire engines will encourage your older sibling to read to your baby or toddler.
I typically keep the baby and toddler books for a unit in their own book basket for my grandbabies. Both 9-month-old Sophia and 6-month-old Caleb love this book basket! This unit, I just placed one book with a toy in the book basket. The toy (The Original Company pop up fire truck) has been so popular … one of the first- and most-used toys every day. The book has been popular with my grandbabies, too! The book is the DK Touch and Feel Fire Engine. I love so many of the DK Touch and Feel books, and so do my grandbabies!
Update: A year later, I often like to keep a board book and toy together on the shelf. Fire Engine No. 9 (Amazon)( Book Depository – Fire Engine No. 9) is one of our very favorite fire safety books for babies and toddlers.
Here, I'm reading the DK Touch and Feel Fire Engine to Caleb. He really concentrates on all the photographs and enjoys feeling the different textures.
My 4½-year-old granddaughter, Zoey, loves to read to her sister, Sophia, and her cousin, Caleb (who's visiting along with my daughter, Christina). Here, Zoey's sharing Fire Engine No. 9, which has lots of fun fire engine sounds.
Just click on each Amazon book image below to learn more about the book!
A Day in the Life of a Firefighter is another wonderful DK book. I love that so many of the DK books use high-quality photographs and are realistic, Montessori-friendly books. This book is great for toddlers and young preschoolers as well as children learning to read.
You might have noticed that I often have a book by Gail Gibbons in my unit study.
She writes and illustrates Montessori-friendly nonfiction books that have a lot of understandable information for young children. Fire! Fire! is recommended for ages 4-8.
This book basket has a few fire safety books (along with a variety of books we use regularly).
In addition to Fire Engine No. 9, I have two other books in the basket that are great for babies and toddlers.
My First Counting Book: Firefighters is a Montessori-friendly counting book that has a section at the end with the American flag and thanking firefighters. It also has a poem about calling 9-1-1, so it's definitely designed for American children.
The Little Fire Truck isn't a Montessori-style book (with its talking, smiling fire truck. But it's so much fun! I love that it can be a sing-a-long book to the tune of "I'm a Little Teapot." It's recommended for ages 2-6, but I think it's best for babies and toddlers.
Another firefighter book that I love for babies and toddlers as well as children learning to read is The Fire Truck by Traci Dibble. We've only found this book and series at Barnes and Noble. I love the ARC Press Books Yellow Training Wheels series for babies through young preschoolers (as well as children needing emergent readers). They're short nonfiction books with photographs only and simple sentences, such as "The fire truck has lights," "The fire truck has tools," and so on. My daughter, Christina, likes to keep a number of the books in that series in their vehicle to read to Caleb. Since they're thin paperbacks, they take up little space, and Caleb loves them.
Also in the book basket is Stop Drop and Roll by Margery Cuyler. The book is recommended for ages 5-8. It's a high-interest Montessori-friendly fiction book that reinforces fire safety rules. If your child is a worrier, he or she will especially be able to relate to Jessica's worries in the book.
On the top shelf of my language and cultural area, I have a few more Montessori-friendly fire safety books.
Big Frank's Fire Truck
is a Montessori-friendly (could have happened) fiction story about a day in the life of firefighter Frank. It does a good job of making firefighters seem less frightening to children who might be afraid of them otherwise.
Protecting Your Home: A Book About Firefighters is a Montessori-friendly nonfiction book that tells a few simple facts about firefighters. At the end are two pages with more indepth information. It's recommended for ages 4-9, although I'd especially recommend it for ages 2-4.
The Time for Kids book A Day in the Life of a Firefighter has more advanced information than the books I've already shared. Like other Time for Kids books, it's a Montessori-friendly nonfiction book using photographs. It's recommended for ages 7-11. Many younger children would enjoy it, and I wouldn't generally recommend it for kids as old as 11.
Firefighters Help is a Montessori-friendly nonfiction book that uses photographs and is short and simple to read. It's recommended for ages 4-8, although I think it's best for younger preschoolers and as a reader for children just learning to read.
In addition to a variety of cultural books, I have some fiction fire safety books that aren't Montessori style in this book basket near my language and cultural shelves. Even though they aren't Montessori-style books (using a variety of talking animals and unrealistic images), many of them are well-loved classics.
Arthur's Fire Drill is a high-interest story that also reinforces lots of helpful fire safety rules. It's recommended for ages 5-8, but most preschoolers would love it.
Curious George at the Fire Station is one of the books I still have from when my now-adult kids were little. They always loved Curious George, so I still have all the Curious George books for grandkids! The book is recommended for ages 4 and up, although my kids loved Curious George as toddlers, too.
Curious George and the Firefighters is another fun book for Curious George fans. We didn't have it since it was published when my kids were older.
My kids also loved Clifford, the big red dog, so I still have those books, too. Clifford the Firehouse Dog has a fun Clifford story along with fire safety rules. The book is recommended for ages 4-8, although many younger children will love it.
Pete the Cat: Firefighter Pete is just a fun story about one of my family's favorite characters. And it includes stickers! It's recommended for ages 4-8.
No Dragons for Tea: Fire Safety for Kids (and Dragons) is a high-interest story with lots of helpful safety rules. It's recommended for ages 3-7.
More Fire Safety Resources and Activities
All My Community Helper Activities and Resources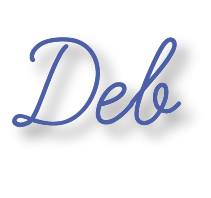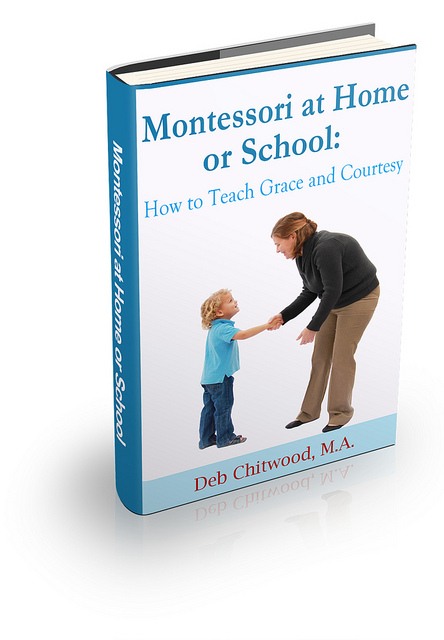 Learn more about my eBook Montessori at Home or School: How to. Teach Grace and Courtesy! I'm also one of the coauthors of the book Learn with Play – 150+ Activities for Year-round Fun & Learning!
The Montessori at Home! eBook and Montessori at Home! eBook and Materials Bundle are AMAZING resources! You can learn more about them here. Buy them in the Living Montessori Now shop.
If this is your first time visiting Living Montessori Now, welcome! If you haven't already, please join us on our Living Montessori Now Facebook pagewhere you'll find a Free Printable of the Day and lots of inspiration and ideas for parenting and teaching! And please follow me on Pinterest (lots of Montessori-, holiday-, and theme-related boards), Twitter (blog posts by me and others along with the Parent/Teacher Daily and other interesting information), and Google+ (post updates and Montessori Community). You can find me on bloglovin', Instagram, and YouTube now, too.
And don't forget one of the best ways to follow me by signing up for my weekly newsletter. You'll get two awesome freebies (and a monthly subscriber freebie) in the process!