Medical workers are always essential, but this is the perfect year for them to get an extra special emphasis. So, I have a new medical worker unit with hands-on medical worker activities using free printables. I also have a new themed pack. It's a Montessori-inspired medical worker pack for our newsletter subscribers' resource library!
Disclosure: This post contains affiliate links (at no cost to you).
Montessori Shelves with Medical Worker Themed Activities
You'll find Montessori-inspired medical worker numbers, letters, and and more (part of my subscriber freebie pack, so just sign up for my email to get the link and password … or check the bottom of your latest newsletter if you're already a subscriber)
You could mix your medical worker themed activities among your shelves according to curriculum area. Or you could have a special medical worker themed area something like the one pictured. My shelves at the beginning of a unit typically have a mixture of skill levels mainly from preschooler through early elementary, although these shelves focuses more on preschoolers. I have more anatomy activities on other shelves. Many of the activities can be adapted for a variety of levels. If you're a homeschooler, just choose the activities that work for your child's interests and ability levels. If you don't have room for all the activities you'd like to do, simply rotate them.
Even though I have books on shelves, I keep the main Montessori-friendly books for our current theme in a book basket by the themed shelf. You'll find a few of the books I've used here.
The framed Edgar Degas The Nurse (1872-1873) print is a free download from Wikiart.
For our monthly featured art print, I purchased a Li'l DAVINCI art frame that opens in the front for easily changing a free art masterpiece printable or vintage illustration to fit with the month's theme. The frame can be switched from horizontal to vertical without changing the hanger.
If you're wondering about the rugs and rug box I use, both the rugs and wooden rug holder are from Montessori Services. I love the Montessori Services rugs and rug holder! I used to use an umbrella stand something like these. I loved that for 1-3 rugs, but I needed something different when I had more grandchildren and some projects that needed more than one rug. (Note: The wood is perfect on the rug holder. It looks a bit odd in the photo because of the way the sun is shining on the rug holder.)
Community Helpers at the Hospital and My Doctor and Me ABC Books with Mask Coloring and Design Activity
I have a number of books about doctors, nurses, and paramedics for our unit. I also have the Montessori-friendly books Thank You, Helpers and Lucy's Mask about COVID-19 for preschoolers. For my 6-year-old granddaughter, I have Masked Ninja and A Little Spot Stays Home: A Story About Viruses and Safe Distancing. On the shelf right now, I have Community Helpers at the Hospital and My Doctor and Me ABC. They're both Montessori-friendly books for preschoolers, although My Doctor and Me ABC emphasizes capital letters and has a couple of sounds that aren't typically emphasized in Montessori phonics, such as g for germs.
Free Printable: Mask Color/Design Art for Kids from Hello, Wonderful!
The tray has the free mask coloring/design page. I have both colored pencils and stickers available. I always have multicultural colored pencils available for activities like this. I think this is a fun way to help children feel comfortable with face masks.
Frontline Hero Bear, The Little Kids First Big Book of Science, Medical Mask Alphabet Matching, and other Medical Worker Materials
Isn't the frontline hero bear adorable? I couldn't resist it for our medical worker unit. I found the frontline hero bear on Etsy. (The one I purchased is sold out, but there are a number of cute frontline hero bears available). I'm using the bear as a way to help my grandkids feel comfortable with mask wearing and as a practical life activity putting a mask on the bear (emphasizing that both the nose and mouth must be covered).
On a wooden cookbook holder, I have the National Geographic Little Kids First Big Book of Science. We love the beautiful, Montessori-friendly National Geographic books in this series! Even my toddler grandkids love them. My 2-year-old grandson made sure I had all the books in the series shown on the back of each book!
In the background, you'll see my tray with anatomy apron and organs and Usborne Big Book of the Body. Many of the activities on the medical worker shelf are for preschoolers, while I'm using mainly anatomy activities for my 6-year-old granddaughter, Zoey. (Note: Here are some other options for human anatomy aprons.)
Here's Zoey with the completed apron. Zoey loved the activity! Check out the sweet Instagram Reels!
View this post on Instagram
We also used the Usborne flap book See Inside Your Body (shown in the photo and video). Perfect for even young preschoolers is the Safari Ltd. Human Organs TOOB and Melissa and Doug Magnetic Human Body Play Set to go along with the book.
Frontline Hero Bear with Manuscript and Cursive Medical Mask Cards and Cursive Tracing Board
Free Printable: Medical worker movable alphabet cards in manuscript and cursive (part of my subscriber freebie pack, so just sign up for my email to get the link and password … or check the bottom of your latest newsletter if you're already a subscriber)
Some Montessorians like to introduce cursive right away, while others introduce manuscript with cursive later on (often in year 3). With children older than 4, I like to introduce cursive with a cursive tracing board instead of using sandpaper letters. I have the 2-sided version (with capital letters on one side and lowercase on the other), since capital cursive letters aren't commonly seen on written materials.
After tracing the letters on the tracing board, the child traces the manuscript letters in alphabetical order. Then the child matches each of the cursive letters to the manuscript letters.
Doctor and Nurse Salt Writing Tray with Movable Alphabet Spelling
Free Printables: Doctor and nurse letters d and n for salt writing tray (part of my subscriber freebie pack, so just sign up for my email to get the link and password … or check the bottom of your latest newsletter if you're already a subscriber).
You'll see a variety of simple letter writing trays in my previous unit study posts. I often used the wooden tray from the Melissa & Doug Lace and Trace Shapes. You can use whatever tray or container work best for you, though.
I typically now use this lovely spelling/alphabet tray from FamilyTreeWW on Etsy. Since Zoey is 6, she is focusing on spelling a lot. She needs more room for writing longer words. We're also working on cursive.
If you would like help with introducing phonetic sounds, introducing objects with sounds, or beginning phonics in general, check out my DIY Beginning Montessori Phonics with Preschoolers.
UR Nurse Phonogram Card with UR Phonogram Booklet
Free Printables: "ur" nurse phonogram card (part of my subscriber freebie pack, so just sign up for my email to get the link and password … or check the bottom of your latest newsletter if you're already a subscriber)
Free Printable: Ur Sounds from MontessoriSoul (Print two sets if you want to use the pictures for movable alphabet word building.)
This is so easy to prepare, yet it isolates the ur phonogram very well. I have a post and video on how to introduce words starting with phonograms, even with very young children.
How Many Band-Aids? Counting Book
Free Printable: How Many Band-Aids? Counting Book from Doctor Preschool Pack, Part 2 by Homeschool Creations
This is an activity my 2-year-old grandkids will love! They both love cutting strips and will have fun cutting out the Band-Aids. Then they can glue the correct number of Band-Aids on each page. (We'll count them together.) After that, they can punch a hole or two in the booklet to use with a binder ring or ribbon.
DIY Medical Worker Cards and Counters
Free Printables: Medical Worker Numbers (part of my subscriber freebie pack, so just sign up for my email to get the link and password … or check the bottom of your latest newsletter if you're already a subscriber)
I love making DIY themed cards and counters to introduce odd and even and add interest and variety to cards and counters. I found these cute stethoscope stickers. I got them for the doctor and nurse do-a-dot pages I'll be sharing soon. With 120 in the package, there are plenty for both the do-a-dot pages and cards and counters. You need exactly 55 counters if you want to do the numbers and counters 1-10. I decided to stick the stickers on 1″ unfinished wood slices. There are 200 in the package, so I have plenty left for other activities. I can always put a new sticker on top of the stethoscope if I want to reuse the same wood slices.
For kids who are already comfortable with symbol and quantity, I'll typically use the cards and counters for hands-on addition, subtraction, and other mathematical operations. (See some of my other themed posts for ideas.) But sometimes I like to use the odd and even labels.
Making Diverse Doctor or Nurse Paper Dolls
Free Printable: Playtime Doctor Paper Doll from Free Kids Crafts
I love that this printable includes bodies in a number of skin tones along with hair in a variety of styles and colors. There are black and white outlines, too, if your child wants to do the coloring himself/herself. There are even doctors in wheelchairs for added diversity! There is a nurse paper doll on the same site, but it's a woman in the stereotypical nurse's uniform and cap. You can easily have the child design the doctor dolls to be nurse dolls, too.
Zoey has previously made paper dolls before with Velcro dots to attach the clothing. She makes a doll for herself and dolls for her 2-year-old sister and 2-year-old cousin. It's adorable! I keep Velcro dots available for projects like this!
Free Montessori-Inspired Medical Worker Pack
Montessori-Inspired Medical Worker Pack for DIY Cards and Counters, Number or Letter Matching, Number or Letter Basket, Bead Bar Work, Hands-on Math Operations, Number or Letter Salt/Sand Writing Tray, Letter Tracing, DIY Movable Alphabet, and Creative Writing (subscriber freebie, so just sign up for my email to get the link and password – or check your inbox for the current password if you're already a subscriber).
More Free Medical Worker Printables
Free Doctor and Nurse Do-a-Dot Printable (Montessori-Inspired Instant Phonics Download)
Free Medical Worker Cutting Strips (Montessori-Inspired Instant Download)
More Montessori-Inspired Community Helper Activities
More Montessori-Inspired Anatomy Activities
If you'd like ideas for calendar-based themes throughout August, see my August Themed Activities for Kids. You'll find the link to calendar-based activities for September at the bottom of my August calendar post.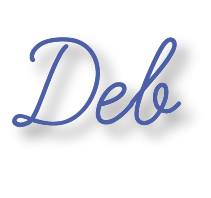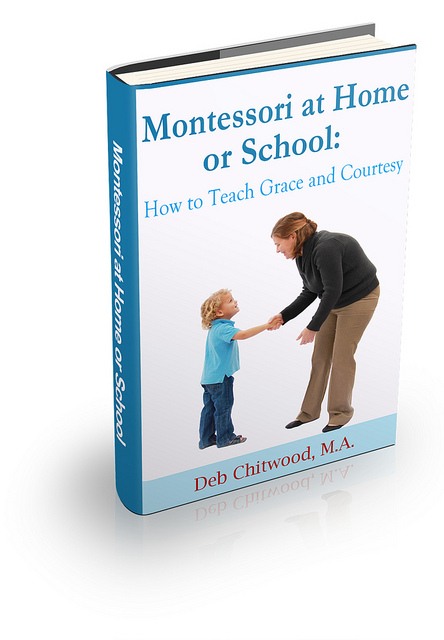 Learn more about my eBook Montessori at Home or School: How to. Teach Grace and Courtesy!
The Montessori at Home! eBook and Montessori at Home! eBook and Materials Bundle are AMAZING resources! You can learn more about them here. Buy them in the Living Montessori Now shop.
If this is your first time visiting Living Montessori Now, welcome! If you haven't already, please join us on our Living Montessori Now Facebook page where you'll find a Free Printable of the Day and lots of inspiration and ideas for parenting and teaching! And please follow me on Pinterest (lots of Montessori-, holiday-, and theme-related boards), Instagram, and YouTube. You can find me on bloglovin' and Twitter, too.
And don't forget one of the best ways to follow me by signing up for my weekly newsletter. You'll receive some awesome freebies in the process!