I'm encouraging and participating in the 100 Acts of Kindness Project right now. Peace education is a natural part of both the 100 Acts of Kindness Project (link to all my 100 Acts of Kindness Projects) and Montessori education.
North American Montessori Center's 3-6 Montessori Homeschool Program has activities to help with peace education and the 100 Acts of Kindness Project in a wonderful free download of Friendship Flower Activities.
Note: NAMC's Montessori Homeschool Program was offering the free download to Montessori homeschoolers, parents, and educators. The activities could be used for either Montessori peace education, the 100 Acts of Kindness Project, or both. UPDATE: The download is no longer available, but I'll give you information about what was offered in case you want to prepare your own friendship flower activity.
The download had activities such as a sharing flower, healthy friendship cookies, parts of the plant nomenclature cards (a Montessori botany activity to coordinate with the friendship flower activities), and peace labels for a peace discussion. There was also a lesson on how to use a peace rose (commonly used to resolve conflicts in a Montessori classroom).
The background information about the Friendship Flower Activities said:
Working with the Friendship Flower, your child will explore areas of life important to all humans: self, family, community, and nature. By considering these areas of life and your child's relationship to them, your child will learn to assess his feelings and the feelings of others. This is an important step to becoming a respectful person, as learning respect is fundamental to your child's personal development. For young children, it is helpful to link respect to friendship, an idea children both cherish and understand.

Respect is the foundation of Montessori philosophy and methodology. Indeed, Dr. Montessori's success in helping children develop their true potential can be connected to her belief in the natural dignity of all people and her profound respect for children.

In this activity, your child learns about respecting and being friends with himself, his family, his community, and nature. These areas of life are represented as flower petals, with a strong center that holds the delicate petals together. The center of the flower shows how all areas of life are connected on some level. You may choose to name the center of your flower. For example, you may wish to label it as "Respect," "Friendship," "Peace," or "God."
Update: Here are some other Friendship Activities and Resources:
Update: Here are some other Peace and Mindfulness Activities and Resources: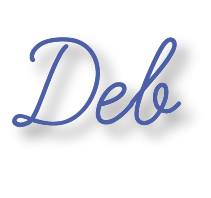 Learn more about my eBook Montessori at Home or School: How to. Teach Grace and Courtesy!
If this is your first time visiting Living Montessori Now, welcome! If you haven't already, please join us on our Living Montessori Now Facebook page where you'll find a Free Printable of the Day and lots of inspiration and ideas for parenting and teaching! And please follow me on Instagram, Pinterest (lots of Montessori-, holiday-, and theme-related boards), and YouTube. While you're here, please check out the Living Montessori Now shop.
And don't forget one of the best ways to follow me by signing up for my weekly newsletter. You'll receive some awesome freebies in the process!