As a former Montessori homeschooler, I believe you need good hands-on invertebrate materials if you're a classroom teacher or homeschooler with elementary-age kids. There are great resources in this post for preschoolers, too, but don't miss this if you have elementary-age kids (and above)!
Many don't think of studying invertebrates until high school biology, although we introduce them in preschool in Montessori. And even for high schoolers, hands-on materials will still be the best way for kids to learn and remember information about invertebrates.
Disclosure: I've been given a copy of the Every Star Is Different materials to review. My opinions are honest and my own. This post contains affiliate links (at no cost to you).
Go through this link to find the Intro to Invertebrates Pack and all the Arthropod packs.
I've loved all the materials I've used from Every Star Is Different. The invertebrate and arthropod printables are great for any Montessori classroom or homeschool program. 
Here are the fabulous arthropods materials available from Every Star Is Different:
My 5½-year-old granddaughter, Zoey, and I will have a mini arachnid unit in October, and we'll have a brief intro to arthropods along with it. We'll even have some activities that my toddler grandkids (Sophia at 18 months and Caleb at 15 months) can have fun with, too. For example, some of the booklets can be projects for Zoey to make while I can print out a completed booklet to read to Sophia and Caleb.
Caleb and Sophia both love books and will enjoy hearing about different types of invertebrates. For them, they'll mainly learn the names of the animals. We'll match them with Schleich animal figures or Safari Ltd. animal figures whenever I have one that matches.
Below, I'll show just a few of the activities I'm using from the Montessori-inspired Intro to Arthropods Bundle. There are so, so many I'm not showing here!
Montessori-Inspired Intro to Invertebrates Printable Pack:
Starts at the beginning introducing living and nonliving things and progresses through the types of invertebrates
Includes sorting activities with true to life images for students to enjoy
Provides opportunities for students to write and draw, creating their own books about invertebrates
I love using Tree of Life: The Incredible Biodiversity of Life on Earth and Let's Classify Animals to introduce our animal studies. I used these with our vertebrate work, too. I've printed out the Vertebrate vs. Invertebrate Sort and Types of Invertebrates Picture and Definition Match ups. (Note: I don't know why I ended up with them on the shelf in this order. When I actually put them on the shelf, I'll have the Vertebrate vs. Invertebrate Sort on the left and Types of Invertebrates on the right.)
I'm still in love with this Montessori cards display box! I use it for for displaying both 3-part cards and 4-part cards. It's so attractive and doesn't take up much space on my shelf. The wooden tray is another new item that I'm in love with! It's only 6.5 x 4 x 1″ (a tiny size that's hard to find in a wooden tray – especially one that's already finished).  (Note: These specific trays and boxes aren't essential. I just like using them.)
This activity is so easy to prepare and is a great introduction to invertebrates. I always appreciate the definition cards from Every Star Is Different. Not only are they important for elementary-age kids, but I like to have them as quick references for myself!
Montessori-Inspired Intro to Arthropods Printable Pack:
Provides a thorough introduction of all arthropods including arachnids and sea spiders, insects and springtails, crustaceans, millipedes and centipedes
Helps children learn to identify the specific traits of arthropods
includes resources to help with pronunciation and comprehension of big words 
I have DK Smithsonian Picturepedia (beautiful photos and a fabulous reference book I use for many, many units!). That's the book that's open to the tree of life pages. I like to use mini 1″ clothespins for clip-card work like this for older kids. The small size makes them more challenging.
I love this activity for introducing arthropods. I used arthropod figures from a couple of Safari Ltd. TOOB (Insect TOOB and Pacific TOOB). Again, I appreciate having the description cards as a quick review for myself and an easy way to introduce the activity by reading the description card.
This is a great activity! I used the lovely land, air, and water bottles from my Montessori By Mom Land, Water, and Air Toolbox. Any small bottles (such as baby food jars) would work, though.
Montessori-Inspired Arachnids and Sea Spiders Printable Pack:
Includes activities about arachnid sizes, hunting habits, dangers to humans and more
Provides opportunities to practice grammar concepts through arachnid themed activities
allows children to expand geography knowledge through sorting arachnids by environment
Kids generally love Montessori punch work. Elementary-age kids can choose to use scissors to cut out the outlines. I'm using a spider outline and an ant outline from the Insects Pack to compare arachnids to insects. (There are quite a few different outlines in the arachnids and insects packs.) The spider and ant figures are from the Safari Ltd. Insect TOOB. (Don't ask me why spider, scorpion, and centipede are included in the Insect TOOB, although they come in handy when you're studying arthropods!)
This activity gives me the chance to continue our work with Montessori grammar symbols. We use the wood grammar symbols, although you can use paper ones. If you have the original grammar printables we used, there are printable symbols you can use. I like introducing interjections here because they're so much fun with an arachnid activity! I'm just using yikes, wow, and cool as the interjections for our arachnid unit, so that I don't give negative connotations through words such as yuck. (Note: More parts of speech are included in the pack than you see here.)
Be sure to check out the Montessori-inspired arachnid activities for preschoolers with free printable from Every Star Is Different!
If you have (or will have) elementary students, be sure to check out the Montessori-inspired arachnid activities for elementary students with free printable from Every Star Is Different!
Montessori-Inspired Insects and Springtails Printable Pack
Includes multiple insect life cycles with true to life images
Introduces students to different types of insect mouths and how these adaptations determine the insects' diets and behaviors
Explains the benefits of certain insects and where they're found all over the world
Montessori-Inspired Myriapods Printable Pack:
Allows students to identify the differences between centipedes and millipedes
Introduces metric prefixes and measurements
Includes images and descriptions of all five types of myriapods
Montessori-Inspired Crustaceans Printable Pack:
Emphasizes the difference between lobsters, crabs, shrimp and crayfish.
Provides multiple examples of species from all six orders of crustaceans
Includes parts of a shrimp activity
This bundle includes 412 pages and is 75% off during September only! No coupon code is needed to get bundle at $19.95 through September 30!
The Montessori-Inspired Arthropods Bundle can be used to prepare so, so many invertebrate activities. I especially appreciate that it can be used for so many years and levels! I highly recommend it!
My Reviews of Montessori Printables from Every Star Is Different
After the gallery has loaded, you can see all my posts with reviews of Every Star Is Different printables. Just click on an image to go to that post!
You can see all my reviews of Every Star Is Different Printables with slightly larger cover images here.
You can see all the products in the Every Star Is Different shop here.
Again, Go through this link to find the Intro to Invertebrates Pack and all the Arthropod packs.
Thanks for being so awesome!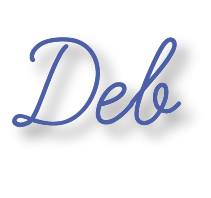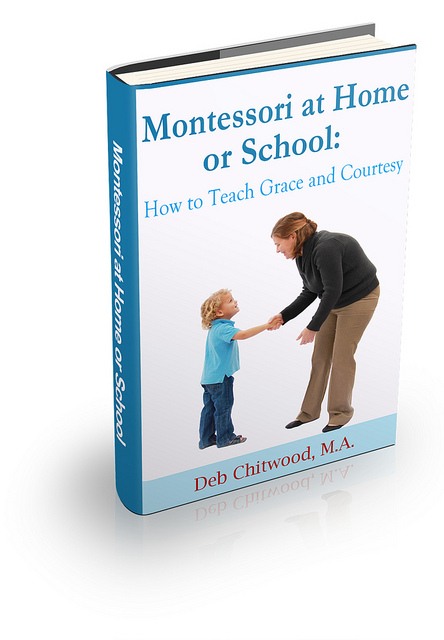 Learn more about my eBook Montessori at Home or School: How to. Teach Grace and Courtesy!
The Montessori at Home! eBook and Montessori at Home! eBook and Materials Bundle are AMAZING resources! You can learn more about them here. Buy them in the Living Montessori Now shop.
If this is your first time visiting Living Montessori Now, welcome! If you haven't already, please join us on our Living Montessori Now Facebook page where you'll find a Free Printable of the Day and lots of inspiration and ideas for parenting and teaching! And please follow me on Pinterest (lots of Montessori-, holiday-, and theme-related boards), and Twitter. You can find me on bloglovin', Instagram, and YouTube, too.
And don't forget one of the best ways to follow me by signing up for my weekly newsletter. You'll receive some awesome freebies in the process!