A farm unit can be great for a variety of ages. It's a unit that's perfect for babies and toddlers, too! Here are some of my favorite farm books for a farm unit (and many that are kept out year-round)!
Disclosure: This post contains affiliate links (at no cost to you).
Just choose books based on your child's age and what you think will engage your child's interest. I recommend checking out the "Look Inside the Book" feature on Amazon and reading reviews there. Another place to learn about a book is on YouTube. You can typically see the entire book there.
Montessori-friendly books use photos or realistic illustrations. They don't have talking animals or a lot of fantasy. But many books that have fantasy and talking animals are wonderful books, and I love sharing them with children who understand the difference between fantasy and reality. I typically have a majority of Montessori-friendly books for a theme, but I include a variety of books that might not be Montessori-style books but that are simply lots of fun or are classic books that I consider an important part of cultural literacy.
Favorite Farm Books for Kids
See also my post with the best apple books for kids. It also contains some farm (apple farm) books.
Farm Books for Babies and Toddlers
This World of Eric Carle, Around the Farm 30-Button Sound Book has been the favorite book in our farm unit! Even though I don't like toys with batteries in general, books with batteries, such as the Little Book of Backyard Bird Songs (and others in that series) have been some of the very favorites with my toddler grandkids. The animal buttons have realistic sounds except for the caterpillar, butterfly, turtle, fish, and rabbit. The caterpillar, butterfly, and turtle have a little melody when their button is pressed, which isn't realistic. My toddler grandkids tend to laugh at those. I've read that some reviewers' children had difficulty pressing the buttons. I'm not sure if those were older editions of the book, but my toddler grandkids have no problems pressing the buttons to make the animal sounds.
Even my almost-6-year-old granddaughter loves the book. She created a game where her little sister and I have to pretend we went to bed. She'll play the sounds of a few animals that could be out at night, such as the owl hooting, cricket chirping, and dog barking. When she plays the rooster crowing, we have to wake up.
This World of Eric Carle, Around The Farm My First Look And Find Activity Book is more of an "I Spy" for
toddlers. My 19-month-old grandson loves finding matching objects, so this is a great choice.
I love DK books for babies and toddlers. There's more than one tractor book by the company, and they're all great. This Montessori-friendly baby tractor book has been our favorite because of the lift-the-flap tractors focusing on colors and animals.

My toddler grandkids love My First Farm: Let's Get Working! (and the rest of the series).
Night Night Farm has lots of smiling animals
(which isn't typical in a Montessori-style book), but it's a lovely, soothing bedtime story in rhyme with glow-in-the-dark stars on the last two pages. Caleb loves it!

Big Red Barn by Margaret Wise Brown is longer than Goodnight Moon, so it's recommended for ages 2-3. The animals don't act exactly as farm animals act (some smiling animals and all the animals playing together), but it's a lovely, comforting, rhyming story.
Little Blue Truck isn't a Montessori-style book, but Little Blue Truck is a sweet character in a whole series of books. The original book gives a lesson on friendship and kindness.
On the top shelf, I have two classic and endearing Montessori-friendly books: Our Animal Friends at Maple Hill Farm and The Year at Maple Hill Farm. They were originally published in 1974 and 1978. I used them in my Montessori school in the 1980s and with my now-adult kids!
On the right side of the shelf ( book on a wooden cookbook holder), I have DK Smithsonian Picturepedia (beautiful photos and a fabulous reference book I use for many, many units!).
I have a book basket beside the shelf with a variety of Montessori-friendly farm books. Look here for more farm book books for kids to see new books when they're published.
National Geographic Kids Farm Animals has easy-to-understand facts and gorgeous photographs. It's Montessori friendly, of course!
Farming by Gail Gibbons is an updated version. I almost always include a Gail Gibbons book in my unit studies. This is no exception! This is another Montessori-friendly book and includes information about seasons on the farm.
Seasons on the Farm (uses real photographs to show a farm during each season – available reasonably as a used paperback)
Silly Farm: An Easy Read Picture Book for Kids is pretty much what the title says. It's a Montessori-friendly book that's especially good for toddlers, young preschoolers, and children learning to read who'll benefit from one sentence per page.
Plants on a Farm is another beginning reader with photographs and one sentence per page. I love those for toddlers, young preschoolers, and children who are past just sounding out words but still need to read short books.
There are a number of Montessori-friendly children's books about farm foods.

If you have a vehicle lover, you might want to consider getting My Little Book of Tractors. Along with lots of photographs and facts about types of tractors, it also has some information on the history of tractors. It's recommended for ages 5-8, although you could adapt it for younger tractor lovers.
County Fair and Winter on the Farm are Little House Picture Books. I have and love the series. I put out different books from the series throughout the year. Although the Little House books are classified as fiction, I tend to think of them as autobiographical.
Down on the Farm is the sweet, Montessori-friendly story of a group of children visiting a farm. Each of the children in the book has Down syndrome.
Farm Anatomy: The Curious Parts and Pieces of Country Life by Julia Rothman has gorgeous illustrations and lots of information that appeals to any age. I have the Julia Rothman boxed collection that includes Farm Anatomy, Nature Anatomy, and Food Anatomy. I use the books for many units. All my grandchildren love them!
I have another book basket with mainly fiction books for a farm unit.
I LOVE sing-along books, and so do all my grandkids. They were always popular when I was a Montessori teacher, too.
Had a Little Roster adapted by John M Feierabend illustrates a fun, classic song and has a free MP3 you can download from the publisher, GIA Publications, Inc. Toddlers will often join in on the animal sounds.
As I've said before, I absolutely love the Barefoot Books sing-along books! They include CDs and are favorites of my toddler grandkids. At least one of the books is requested daily or almost daily. (Note: many of the singalongs are available in Spanish!) The sing-along books aren't Montessori-style books because of smiling animals, etc., but they're lots of fun and often teach concepts as well as being an engaging singing activity.
Driving My Tractor is a fun sing-along and includes counting animals from 1-5.

The Farmyard Jamboree is a fun sing-along inspired by a Chilean folktale and includes counting by 2s.
A Farmer's Life for Me is another fun sing-along, although I think it's best for farm kids or children who wish to live on a farm.
A Home in the Barn by Margaret Wise Brown was published posthumously in 2018. It's a sweet story of the animals coming in out of the cold. I love the illustrations and story. It's mainly a Montessori-style book with realistic illustrations. A variety of farm animals cuddle up together more than real animals would, although I still consider it Montessori friendly. The book is recommended for ages 4-8, although I think it works best for ages 3-7.
Books About Specific Farm Animals
I already have a post with "the best duck and duckling books for kids." There are too many fun and educational books about specific farm animals to go into them all. If you search for a specific animal, such as "pig books for kids" on Amazon, you'll find lots of possibilities.
If You Give a Pig a Pancake is part of the fun (but not Montessori-style!) series that started with If You Give a Mouse a Cookie.
Another fun series that we often use started with Sheep in a Jeep.
More Farm Resources
Farm Set with Barn and Animals on Amazon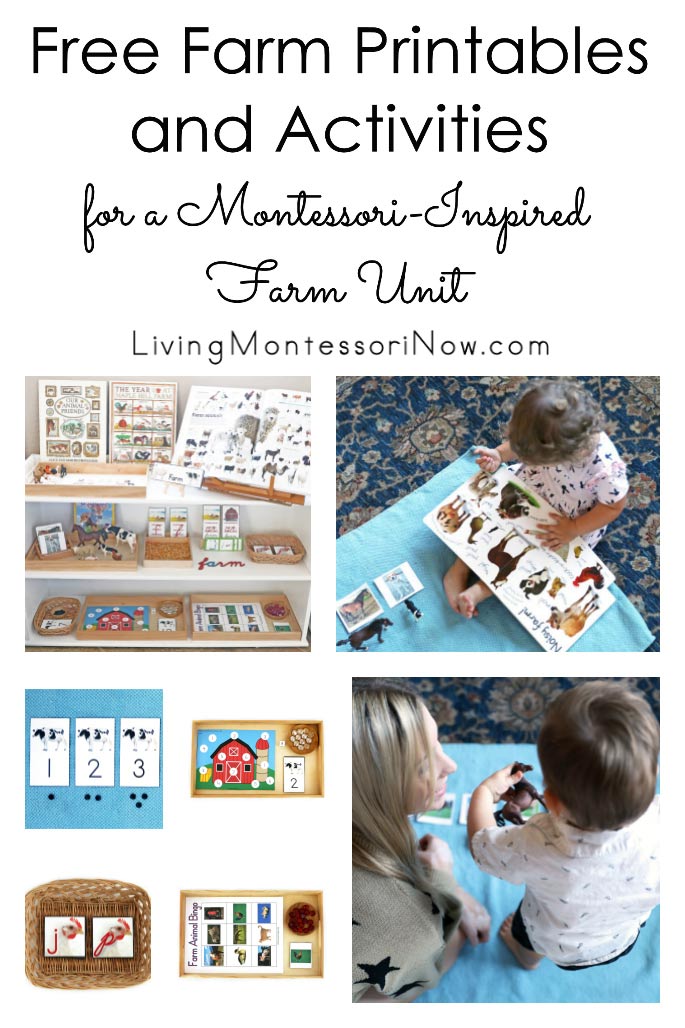 Free Farm Printables and Activities for a Montessori-Inspired Farm Unit
MONTESSORI-INSPIRED PACKS – SUBSCRIBER FREEBIES
Don't miss our themed monthly packs! You'll get the link and password for the Living Montessori Now subscriber library with the current pack and all the past monthly packs if you subscribe to the Living Montessori Now weekly newsletter!
Happy reading! 🙂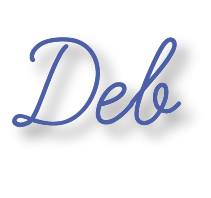 If this is your first time visiting Living Montessori Now, welcome! If you haven't already, please join us on our Living Montessori Now Facebook page where you'll find a Free Printable of the Day and lots of inspiration and ideas for parenting and teaching! And please follow me on Instagram, Pinterest (lots of Montessori-, holiday-, and theme-related boards), and YouTube. While you're here, please check out the Living Montessori Now shop.
And don't forget one of the best ways to follow me by signing up for my weekly newsletter. You'll receive some awesome freebies in the process!