Parents and teachers considering using unit studies often wonder what to do with the materials after a unit. Will there be another use for them? How and when can they be used again?
One of my favorite uses is a mini unit. Today I'm sharing ideas for preparing Montessori shelves for a mini fall unit.
Disclosure: This post contains some affiliate links (at no cost to you).
Montessori Shelves for a Mini Fall Unit
Our main theme right now is fire safety. I didn't take away from that theme at all. I simple exchanged some of the general Montessori activities for activities with a Montessori seasonal/fall theme.
I didn't leave my house or order anything new for a mini fall unit. I have more than seven years' worth of free printables and activities just from my themed posts on the 15th of each month. What I did was to look through my Montessori-inspired fall activities to see which I wanted to use. I could have chosen one specific fall theme, such as apples or fall leaves. Instead, I decided to use a mixture of seasons and harvest-related/fall themes. In October, I'll probably have a mini Halloween unit with a mini Thanksgiving unit in November. (Update: See bottom of post for Halloween activities.)
It took less than an hour to gather the books I wanted and organize trays and shelves for the mini unit. I keep the printables from each theme in files according to season. The materials from each unit are kept in clear storage drawers in the front of my garage. And I have a simple book organization system that I've loved ever since my now-adult kids were little.
Here are the seasonal/fall themed books and activities I added to my (usually) language and cultural shelf:
Top Fall-Themed Shelf:
Middle Fall-Themed Shelf
Bottom Fall-Themed Shelf
You can keep fall-themed books in a book basket like this. With 6-month-old and 9-month-old babies, I generally save the front-facing bookshelves for baby board books. I like to keep the themed books mainly on top shelves or in a book basket that I can move if needed. I simply redirect a baby to a baby book basket if there's a problem with books in the themed book basket.
The Berenstain Bears' Almanac is only available at a reasonable price in used paperback. It isn't a Montessori-style book, but it's about the Berenstain Bears, which most kids love. It was always one of my kids' favorite books about seasons!
Note: Our fire safety books are still out on our main themed shelf and book basket. There are also some in this book basket behind the fall books.
Front-facing bookshelves are especially nice for unit studies. You don't need to have a lot of books for a mini unit, but they're great if you have them in your own library or get some from a public library.
These are the books I'm using right now for our fall mini unit. I'll be adding more leaf books, then Halloween books, then Thanksgiving books in future weeks.
Top Shelf:
Botanicum (beautiful book at any time and great for discussing plants in the fall)
Animalium (also beautiful at any time and great for discussing animals in the fall)
2nd Shelf:
Food Anatomy (using in reference to the fall harvest)
Farm Anatomy (focusing on farm activities in the fall)
Seasons on the Farm (uses real photographs to show a farm during each season – available reasonably as a used paperback)
3rd Shelf:
4th Shelf:
Bottom Shelf
I most often have a mini unit for two weeks and my main unit for a month. Of course, set up units for whatever time period works best for you.
A mini unit is a fun way to rotate materials, reinforce concepts from a previous unit, observe how an activity is used from a new level of development, and add new knowledge and skills. You can have your activities on one shelf or (if you have a separate shelf for each curriculum area) have the mini unit activities on the appropriate curriculum shelf. Just personalize it for your home or classroom, and have fun!
Montessori-Friendly Halloween Books and Activities
Here's a small area of Montessori-friendly books and activities I prepared for Zoey.
These are the resources I used:
I have another area of fun, non-scary Halloween fiction books (such as Berenstain Bears Halloween books) near our reading place.
Montessori-Friendly Thanksgiving Books and Activities
Here's a small area of Montessori-friendly books and activities I prepared for Zoey using books and materials I already had.
These are the resources I used:
Free Fall Printables and Montessori-Inspired Fall Activities
September 2020 Update: Here's our current fall unit with lots of free fall printables and activities.
2018 Montessori Series – Fall
This post is part of the 2018 Montessori Series with a Fall theme! See the posts below for lots of fun fall activities!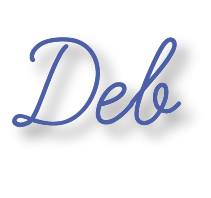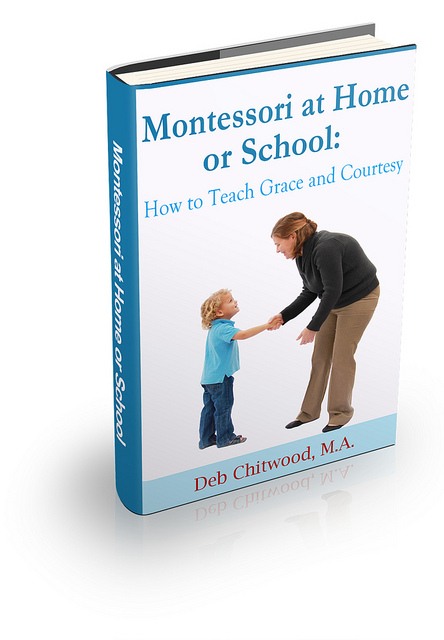 Learn more about my eBook Montessori at Home or School: How to. Teach Grace and Courtesy!
If this is your first time visiting Living Montessori Now, welcome! If you haven't already, please join us on our Living Montessori Now Facebook page where you'll find a Free Printable of the Day and lots of inspiration and ideas for parenting and teaching! And please follow me on Pinterest (lots of Montessori-, holiday-, and theme-related boards), Instagram, and YouTube. You can find me on bloglovin' and Twitter, too.
And don't forget one of the best ways to follow me by signing up for my weekly newsletter. You'll receive some awesome freebies in the process!