I love that Every Star Is Different has Montessori government and constitution printables to help children become knowledgeable, engaged citizens. In the classroom or at home, these unbiased, thoroughly researched printables are designed to teach preschoolers through elementary children (and even older) about the U.S. government.
Disclosure: I've been given a copy of these materials to review. My opinions are honest and my own. This post contains affiliate links (at no cost to you).
I've loved all the materials I've used from Every Star Is Different.
Here are the U.S. Government and Constitution Printables Available from Every Star Is Different:
Here's a bit about how I'll be using the printables to introduce the U.S. government to my grandkids.
United States Constitutional Convention Printable Pack
U.S. Constitutional Convention Printable Pack:
Teaches children about important Founding Fathers that participated in the creation of our Constitution.
Includes a history of important meetings leading up to the Constitutional Convention.
Introduces the Virginia Plan, New Jersey Plan, Bill of Rights, Federalists, and other important concepts related to the creation of the Constitution.
United States Constitution Printable Pack
United States Constitution Printable Pack:
Includes beautiful true-to-life images that represent every article, section, and amendment in the constitution.
Breaks down difficult concepts and vocabulary into the simplest terms so that terms are understandable to children.
Provides activities that allow children to apply constitutional concepts to their own lives.
There's a lot of advanced information in this printable pack. I'm starting with the Articles of the Constitution Book, which is easy to adapt for a variety of ages. Later, I'll add the Amendments of the Constitution Book. The paperback book is The U.S. Constitution and You.
United States Branches of Government Printable Pack
U.S. Branches of Government Printable Pack:
Introduces the three branches of government and their responsibilities in multiple ways that include pictures and words.
Includes individual activities for every branch of government for better understanding.
Provides opportunities to fully understand all who participate in each branch of government and what their roles are.
The branches of government sorting cards are an easy introduction to the branches of government. Later, there are so many printables and details to add!
The book is The Little Book of Government.
United States of America Printable Pack
United States of America Printable Pack:
Introduces each state by map outline, flag, and various facts.
Provides opportunities to practice the spelling and location of each state.
Includes activities that allow for art and playdough components.
These are some of the materials that work great even for my 3½- and ¾-year-old grandkids. They can use watercolors to paint the C is for California printable and the state of California on the map. They can learn about the California State flag, facts, and abbreviation for California. I also like to feature states where relatives live. These fit well with a "me on the map" theme, and there are so many to add as they grow!
Some of our favorite California books are G is for Golden: A California Alphabet (from a Sleeping Bear Press Discover America State by State 49-book series), Our California, and State Shapes: California.
We love the "find Momo" books, and Find Momo Coast to Coast is a fun introduction to the U.S. It doesn't cover every state, but it's a great way to capture young children's interest about the United States.
We also love the National Geographic Kids Beginner's United States Atlas and The 50 States.
The state puzzle pieces in the basket are from an old U.S. puzzle we had. We have some large floor puzzles, but this worked well for fitting all the states in a smaller basket. I'm using this for an activity where the child matches each state with the printable for the state flag. Then the states can be assembled into a puzzle map of the United States. There are lots of fun U.S. puzzle maps available. For an activity like this, I'd just look for one where most of the state pieces are in the shapes of the actual states.
The United States of America Printable Pack alone has so many great activities!
There's a wealth of information about the U.S. and the U.S. government. I look forward to using it for many years!
My Reviews of Montessori Printables from Every Star Is Different
After the gallery has loaded, you can see all my posts with reviews of Every Star Is Different printables. Just click on an image to go to that post!
You can see all my reviews of Every Star Is Different Printables with slightly larger cover images here.
You can see all the products in the Every Star Is Different shop here.
Thanks for being so awesome!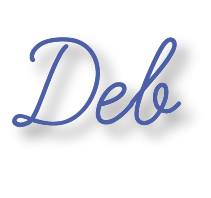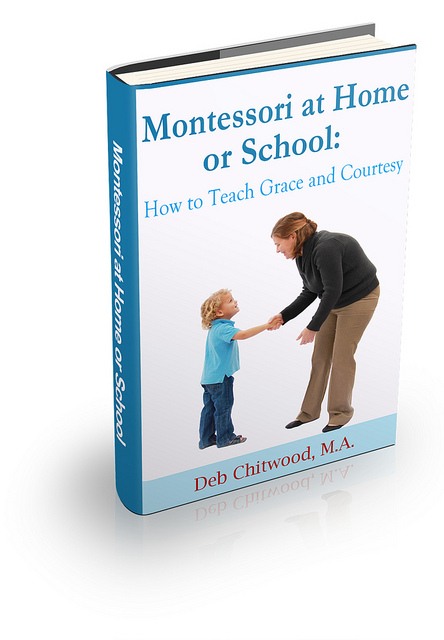 Learn more about my eBook Montessori at Home or School: How to. Teach Grace and Courtesy!
If this is your first time visiting Living Montessori Now, welcome! If you haven't already, please join us on our Living Montessori Now Facebook page where you'll find a Free Printable of the Day and lots of inspiration and ideas for parenting and teaching! And please follow me on Pinterest (lots of Montessori-, holiday-, and theme-related boards), and Twitter. You can find me on bloglovin', Instagram, and YouTube, too.
And don't forget one of the best ways to follow me by signing up for my weekly newsletter. You'll receive some awesome freebies in the process!