You don't need a background in music to be able to teach basic music history and music theory. There are some amazing Montessori resources that will do most of the work for you … and you'll learn a lot, too!
Disclosure: Disclosure: I've been given a copy of these materials to review. My opinions are honest and my own. This post contains affiliate links (at no cost to you).
I've loved all the materials I've used from Every Star Is Different. The music history and music theory bundles that I'm sharing activities from today are extra special. Renae has a degree in music. And you'll see that in both the clarity and depth of music materials.
Here are the Wonderful Materials That Are Included in the Montessori-Inspired Art and Music Bundle:
Montessori-Inspired Music History Bundle: 105 pages
Montessori-Inspired Music History Bundle includes:
26 of the greatest composers of all time with the following activities:
Nomenclature Cards
Composer and Spotlight Musical Composition Match Up
Composer and Information Match Up
First Letter Sound Clip Cards
Syllable Counting Clip Cards
Composer Writing Strips
Musical Instruments from Around the World Continent Sort
Composers by Time Period Sort
I love that I can include both art and music in my unit studies so easily. Whether I want to focus on one musician, the music from one historical period, a comparison of the music from many historical periods, or instruments from around the world, I can do it easily.
Our latest unit and free subscriber pack have a solar system theme. Since Copernicus and Galileo were important scientists related to the study of the solar system, I decided to focus on art and music during the same period in history. So the activities I'm sharing are related to the Renaissance.
The books on my shelf are The Renaissance (not available inexpensively at the moment), Galileo, Michaelangelo, and DaVinci: Invention and Discovery in the Time of the Renaissance (to add to our Renaissance, solar system and art history work), and Piero Ventura's Great Composers. I still had a number of our world history books from when I homeschooled my kids, so I've mainly used those for this unit. My granddaughter Zoey is 4½, so she just needs brief introductions rather than indepth study. (Note: There are some interesting Renaissance books for children on Amazon.)
In these photos, I'm only sharing a fraction of the materials included in the music history and theory bundles. And I'm not sharing activities from some of the most famous composers, such as Bach or Vivaldi, who were from the Baroque Period.
Claudio Monteverdi was from the Renaissance (and the beginning of the Baroque Period). He's known for writing the first modern opera.
Montessori-inspired Music Theory Bundle: 95 pages
Montessori-Inspired Music Theory Bundle
Includes multiple activities to help children learn musical notation
Heavy focus on note names and values
Helps children learn the keyboard
I was a clarinetist in All-State Band in high school. The audition included a music theory test, which we studied for diligently. The Montessori-Inspired Music Theory Bundle is actually more thorough than what we needed for that test! But don't worry if you aren't a musician. The bundle is laid out so well that anyone can use the materials.
Because Zoey hasn't had training in music theory or opera, I chose some of the most basic, kid-friendly materials from the music theory bundle.
Some of my favorite parts of the music theory bundle are the creative animal photographs used to sort the musical terms "piano-soft," "forte-loud," "adagio," and "allegro," as well as low note and high note.
Zoey sorted the animals according to musical terms.
Then I told her a very short, kid-friendly version of the opera L'orfeo. I told her that Orpheus's bride died, and he was very sad. He tried to raise her from the dead with his enchanting music. But only God and Jesus can raise someone from the dead. So Orpheus couldn't bring his bride back to life and he was still sad.
Then I played bits and pieces of the opera from YouTube. I played it on my phone so that I could occasionally show Zoey the singer or singers.
Zoey decided which musical terms fit various parts of the opera best and pointed to them. Obviously, there was a lot of adagio, low music from Orpheus!
I love the animal images for introducing a variety of classical pieces to a young child. And the music bundles are so thorough that they can be used for many years.
Montessori-Inspired Art History Bundle: 105 pages
Montessori-Inspired Art History Bundle includes:
26 of the greatest artists of all time.  Each artist has its own:
Nomenclature Card
Artist and Art Match Up
Artist and Information Match Up
First Letter Sound Clip Card
Syllable Counting Clip Card
Artist Writing Strip
Sorting activities by art time period, as well as an explanation about what each art period was like.
Art pieces sorted by continent.
Different art technique nomenclature cards, sorting cards, and definitions.
There are 105 pages in the art history bundle … so many fabulous resources for multiple ages that I can't begin to show you them all.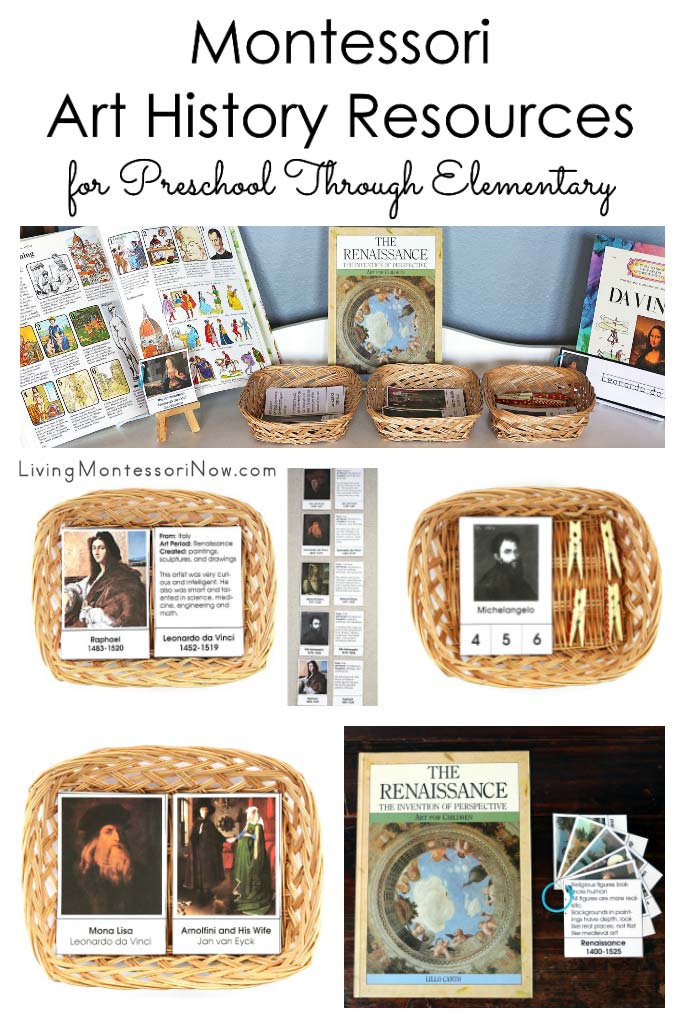 You can read how we're using some of the materials right now in my "Montessori Art History Resources for Preschool Through Elementary.
My Reviews of Montessori Printables from Every Star Is Different
After the gallery has loaded, you can see all my posts with reviews of Every Star Is Different printables. Just click on an image to go to that post!
You can see all my reviews of Every Star Is Different Printables with slightly larger cover images here.
You can see all the products in the Every Star Is Different shop here.
Thanks for being so awesome!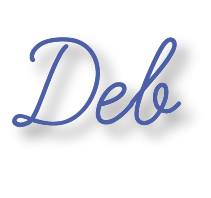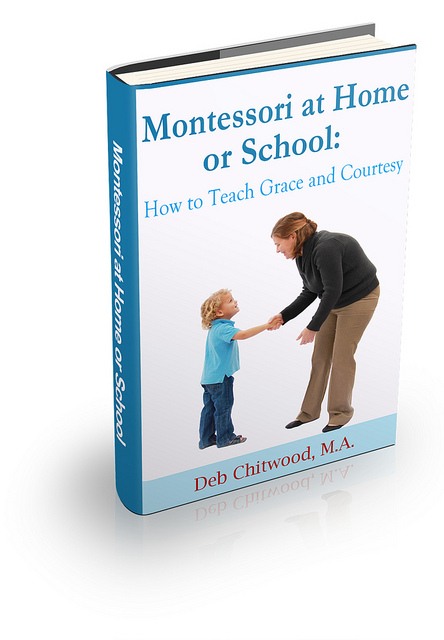 Learn more about my eBook Montessori at Home or School: How to. Teach Grace and Courtesy!
The Montessori at Home! eBook and Montessori at Home! eBook and Materials Bundle are AMAZING resources! You can learn more about them here. Buy them in the Living Montessori Now shop.
If this is your first time visiting Living Montessori Now, welcome! If you haven't already, please join us on our Living Montessori Now Facebook page where you'll find a Free Printable of the Day and lots of inspiration and ideas for parenting and teaching! And please follow me on Pinterest (lots of Montessori-, holiday-, and theme-related boards), and Twitter. You can find me on bloglovin', Instagram, and YouTube, too.
And don't forget one of the best ways to follow me by signing up for my weekly newsletter. You'll receive some awesome freebies in the process!