Just the word "chemistry" brings out fear in many people. But chemistry can be fun, hands-on activities that help even preschoolers develop a true love of science. And there are Montessori resources to help make chemistry accessible and easy to share with a wide variety of ages.
Disclosure: I've been given a copy of the Every Star Is Different materials to review. My opinions are honest and my own. This post contains affiliate links (at no cost to you).
I've loved all the materials I've used from Every Star Is Different. This new Montessori-Inspired Chemistry Bundle is a great addition to any Montessori classroom or homeschool program. Today through June 4, it's 75% off (only $14.99 for 303 pages)!!!
Here are the fabulous chemistry materials available from Every Star Is Different:
The 303 pages of materials are perfect for multiple ages. This pack can be used for ages 3-12! Again, from today through June 4, the chemistry bundle is on sale at 75% off (only $14.99)! No coupon is needed.
My 5-year-old granddaughter, Zoey, and I (joined by my 17-month-old granddaughter, Sophia, for some activities) have just started using the printables so far. We're doing a mini chemistry unit right now, which is perfect. Zoey had recently requested science experiments! I love that we'll be able to use these wonderful materials for years!
For many of the activities, I added materials from our Mad Scientist Toolbox from Montessori By Mom. It worked perfectly with the Every Star Is Different preschool and intro to chemistry activities. These are the materials I used in the photos you see below.
Montessori-inspired Chemistry Preschool Printable Pack

Montessori-Inspired Chemistry Preschool Printable Pack:
Introduces chemistry using numbers, colors, sizes, patterns and measurement
Includes chemistry lab nomenclature and description cards
Provides opportunities to learn colors through reading and writing activities
What Is the World Made Of?: All About Solids, Liquids, and Gases (Let's-Read-and-Find-Out Science 2) and Solids, Liquids, and Gases are good books for preschoolers and beginning readers to study solids, liquids, and gases – one of the important early concepts to work on.
I am in love with this Montessori cards display box! It recently became available on Amazon in the U.S. I love it for for displaying both 3-part cards and 4-part cards. It's so attractive and doesn't take up much space on my shelf.
The color mixing materials are from Montessori By Mom's Mad Scientist Toolbox. They can be used in a variety of ways, and they go perfectly with the color work in the Chemistry Preschool Printable Pack.
The color name clip cards are designed for children who can read enough to learn color names. The wooden tray is another new item that I'm in love with! It's only 6.5 x 4 x 1″ (a tiny size that's hard to find in a wooden tray – especially one that's already finished). I like to use mini 1″ clothespins for clip-card work like this for older kids. The small size makes them more challenging. (Note: These specific trays and boxes aren't essential. I just like using them.)
Montessori-inspired Intro to Chemistry Printable Pack
Montessori-Inspired Intro to Chemistry Printable Pack:
Provides easy to understand nomenclature and description cards for chemistry vocabulary terms
Teaches symbols for various types of dangerous chemicals
Includes beautiful images to help young children understand terms
I tend to move my mini unit materials, depending on how large my mini unit is at the time and which books and materials I'm using. Sometimes they're on this shelf, and sometimes they're on another Montessori shelf in the room. The open book is National Geographic Kids Little Kids First Big Book of Science. I love that series, and Zoey loves it, too. It's nice to have the science book available as a reference for any science work. The pictures are so inviting!
I have the chemistry, chemist, solution, and suspension 4-part cards in the Montessori cards display box. (I just have two boxes, and that's plenty for me. I typically rotate any 3-part cards or 4-part cards I have on the shelves.) I appreciate that a Muslim woman is shown as the chemist. It's nice that Renae and Jason from Every Star is Different work to make their materials multiculturally friendly. There are many other 3-part or 4-part cards in the intro to chemistry pack. I simply use the ones that fit with the activity I've prepared.
I love the book Women in Chemistry! It's wonderful to see a book that's fun to read and encourages females to be scientists. Scientist, Scientist, Who Do You See? is another fun-to-read book about a variety of scientists. It's designed for ages 4-8 and has short text about each scientist along with more information at the end of the book.
Zoey loves to make potions, so for our first experiment, Zoey and I started by watching this video:
We also adapted an extension activity from the Montessori By Mom's Mad Scientist Toolbox to go with the 4-part cards in the Intro to Chemistry Printable Pack. We used a variety of substances that we mixed with water to see if they became a solution or a suspension. Here, Sophia, joined us! She loves to do whatever we're doing, and this was an activity she could participate in. She's wearing the goggles from the Mad Scientist Toolbox, and Zoey is wearing safety glasses I found online. Both work very well for science experiments. Sophia is wearing a Montessori Services apron that we've used for just about anything you can use an apron for. Here, Zoey added sand to water, Sophia stirred it, and then Sophia felt it! So it was a sensorial activity, too!
After awhile, Sophia wandered off to have her snack, and Zoey and I continued the chemistry activity alone. Zoey stirred in a variety of substances, such as salt, olive oil, cornstarch, oat bran, and food coloring. Here, she's seeing the suspension that occurs when olive oil is added to water.
Montessori-inspired Periodic Table of Elements Printable Pack
Montessori-Inspired Periodic Table of Elements Printable Pack:
Includes resources for all 118 elements
Introduces elements using true to life images, symbols and descriptions
Provides syllable counting cards to help with pronunciation of each element
Even though the periodic table of elements is a complex topic, the 4-part cards in the Montessori-Inspired Periodic Table of Elements Printable Pack give a clear introduction. I also used the "Elements" page from the DK Children's Encyclopedia and the periodic table from Picturepedia. I love having these books available for our units and mini units. Zoey loves them because of their beautiful pictures and the fact that they're big books. I like the idea of having periodic table of elements symbol syllable clip cards (included in the Montessori-Inspired Periodic Table of Elements Periodic Pack.)
Here are the periodic tables from Picturepedia and Women in Chemistry. I used the nomenclature, description, and fact cards for the first 6 elements only. I really appreciate that description and fact cards are included. They're perfect for elementary-age kids. And they're perfect for the parent or teacher of preschoolers and kindergarteners! It's so nice to be able to easily introduce topics that I would have to review first without the cards.
Montessori-inspired Atoms Printable Pack
Montessori-inspired Atoms Printable Pack:
Introduces more than 20 atoms by electrons, protons, and neutrons
Encourages children to create atoms using controls provided
Expands to allow for the creation of all atoms with templates
I won't be using this pack for awhile, but it's awesome to know that I have it!
Montessori-inspired Molecules Printable Pack
Montessori-inspired Molecules Printable Pack:
Introduces 24 molecules using ball and stick models
Provides Lewis Dot Diagrams for each molecule
Can be used with an Organic Chemistry Model Kit
The Montessori-Inspired Molecules Printable Pack is another pack that I won't use until Zoey is older. Again, it's awesome to know I already have the printables ready for hands-on organic chemistry work!
The Montessori-Inspired Chemistry Bundle can be used to prepare a huge number of chemistry activities. And it can be used to introduce preschoolers to chemistry! I highly, highly recommend it! (I love the Montessori By Mom toolbox shown here, too!)
The Every Star Is Different Montessori-Inspired Chemistry Bundle is 75 % off for one week only (through Tuesday, June 4)! Don't miss out!
You can see all the products in the Every Star Is Different shop here. Thanks for being so awesome!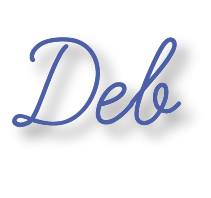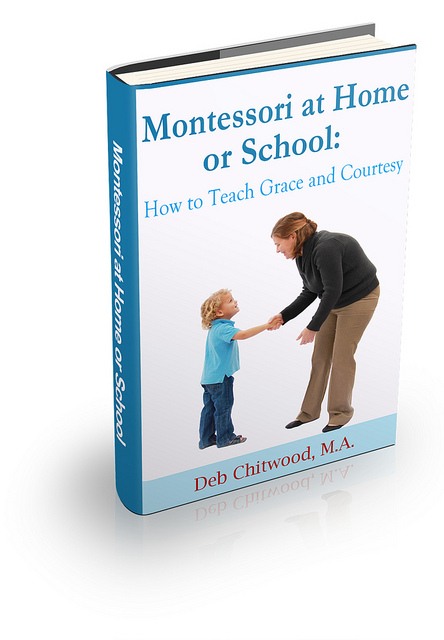 Learn more about my eBook Montessori at Home or School: How to. Teach Grace and Courtesy!
The Montessori at Home! eBook and Montessori at Home! eBook and Materials Bundle are AMAZING resources! You can learn more about them here. Buy them in the Living Montessori Now shop.
If this is your first time visiting Living Montessori Now, welcome! If you haven't already, please join us on our Living Montessori Now Facebook page where you'll find a Free Printable of the Day and lots of inspiration and ideas for parenting and teaching! And please follow me on Pinterest (lots of Montessori-, holiday-, and theme-related boards), and Twitter (blog posts by me and others along with the Parent/Teacher Daily and other interesting information). You can find me on bloglovin', Instagram, and YouTube, too.
And don't forget one of the best ways to follow me by signing up for my weekly newsletter. You'll receive some awesome freebies in the process!