A me on the map unit is so much fun … and songs and educational videos can make it even more fun! Here are some free globe and continent songs and educational videos to add to a me on the map unit.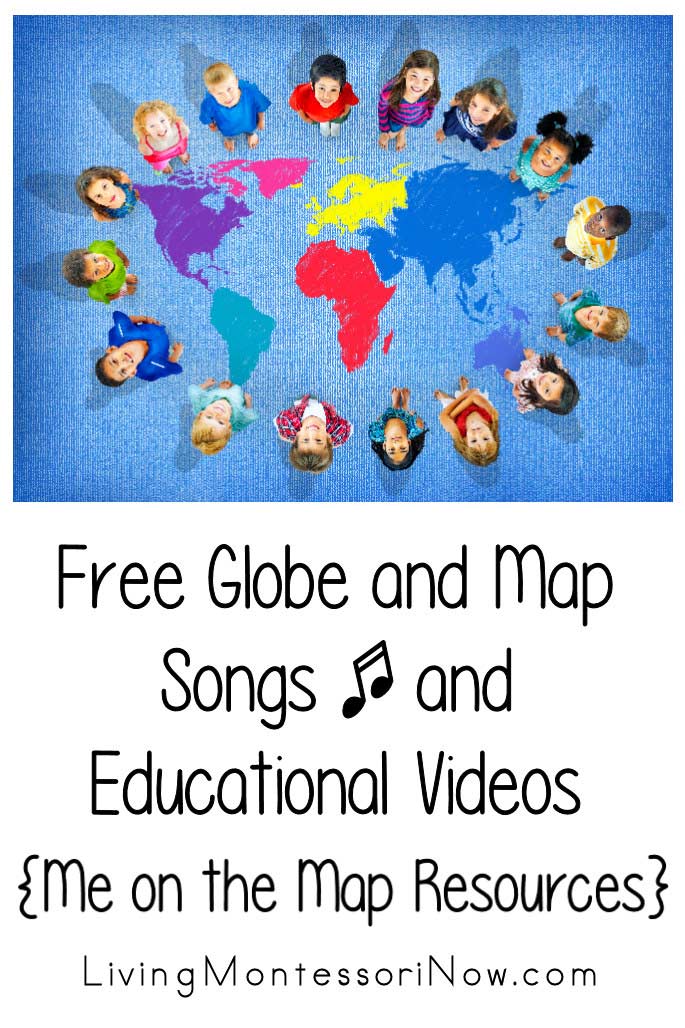 Globe and Map Educational Videos
If you'd like more information to share with children about globes and maps, here are some helpful YouTube videos for a variety of ages:
Globe Songs
Land and Water song – Berkeley Office

Tour the World – Official Music Video – Marbles The Brain Store

Map Songs
The Map Song Song for kids about maps and navigation! PlayKids I Love to Learn songs for Kids – Zeyad gaming

Around The World | Brain Breaks Song | Jack Hartmann (not exactly a map song, but it's a fun movement song about going around the world and includes spatial concepts)

The Directions Song | The North South East West Song | Scratch Garden

5th Grade Map Song – Katie Houstle

The Maps & Landforms SONG | Science for Kids | Grades K-2 |GenerationGenius

The Map Features Song (Gentleman by PSY) – The Singing History Teachers

Latitude and Longitude is Useful One Direction Remix HD – The Singing History Teachers

Globe vs Map Songs
Maps and Globes Song for Kindergarten – Sasha Pabis

The Song about Maps and Globes – Sia School

Me on the Map Song
"Me on the Map" Brady Rymer and the Little Band That Could

Me on the Map Resources
Amazon Affiliate: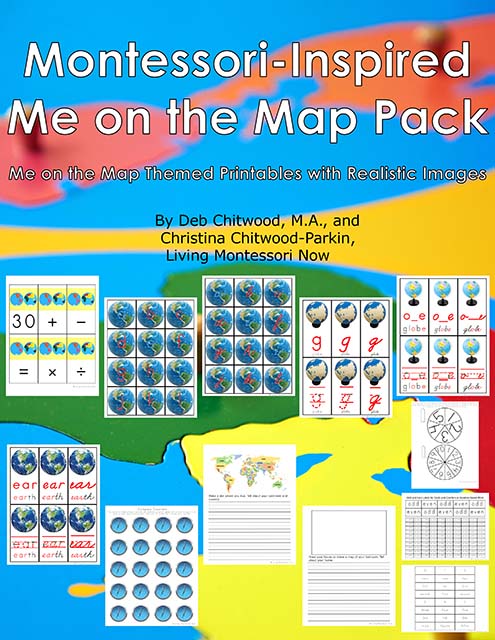 Montessori-Inspired Me on the Map Pack for DIY Cards and Counters, Number or Letter Matching, Number or Letter Basket, Bead Bar Work, Hands-on Math Operations, Number or Letter Salt/Sand Writing Tray, Letter Tracing, DIY Movable Alphabet, and Creative Writing (subscriber freebie, so just sign up for my newsletter to get the link and password – or check your inbox if you're already a subscriber).
All the Posts in My Free Song and Educational Video Series
Free Songs about Skills and Concepts – in alphabetical order by words in bold
Free Unit Study Songs and Educational Videos – in alphabetical order by words in bold
Free Seasonal and Holiday Songs – in order by time of year, starting with back to school in August or early September
Free Video Resources Posts – in alphabetical order by words in bold
All the Posts in the Free Character Education and Mindfulness Video Series Here at My Bits of Positivity Blog
Note: These are in alphabetical order by words in bold.
I hope you find these helpful!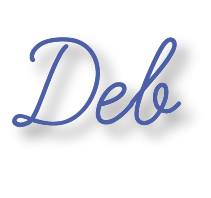 If this is your first time visiting Living Montessori Now, welcome! If you haven't already, please join us on our Living Montessori Now Facebook page where you'll find a Free Printable of the Day and lots of inspiration and ideas for parenting and teaching! And please follow me on Instagram, Pinterest (lots of Montessori-, holiday-, and theme-related boards), and YouTube. While you're here, please check out the Living Montessori Now shop.
And don't forget one of the best ways to follow me by signing up for my weekly newsletter. You'll receive some awesome freebies in the process!