I like to find a variety of ways to extend work with sandpaper letters and phonetic objects. One fun and memorable way is through phonics songs. There are some fun letter sound songs available that create variety and also help children enjoy phonics.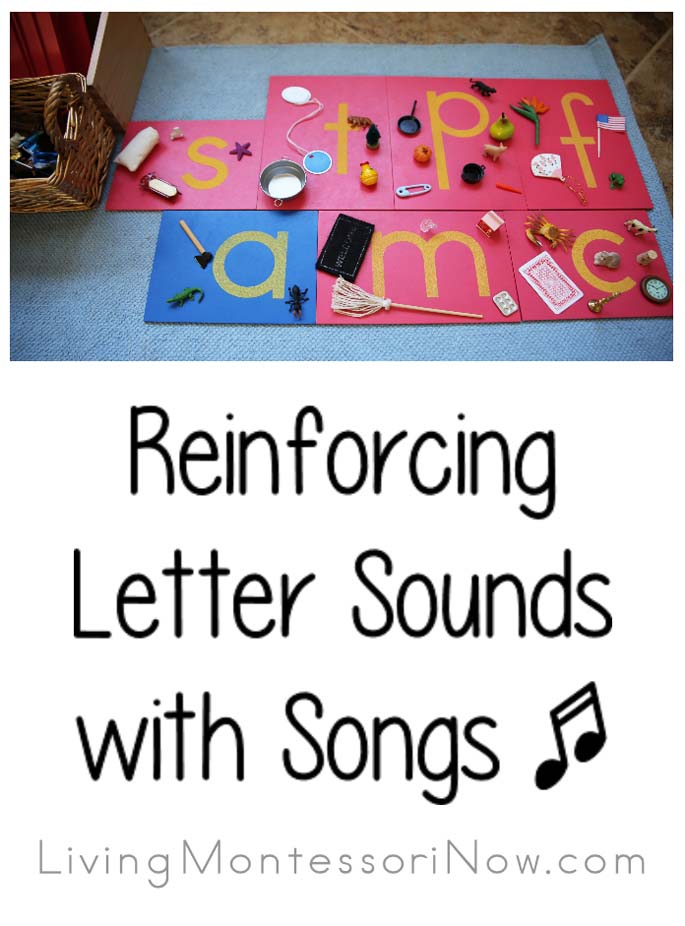 Disclosure: This post contains affiliate links (at no cost to you).
I have posts and YouTube videos sharing how I use miniature objects and sandpaper letters to help toddlers and preschoolers hear the beginning sound of each letter.
You'll find information on how I introduce the sounds in my "Montessori-Inspired Beginning Sounds Phonics Game for Toddlers and Preschoolers."
Of course, I don't always use phonics songs with sandpaper letters. But I use them when I feel a new variation of the activity would be helpful. I might use phonics songs whether I'm using all the sandpaper letters or just the letters in the first group of letters that I formally introduce.
Phonics Songs – Videos
I don't use the videos or music during the beginning sounds game because I have to adapt each song for the objects I'm using.
The letters in the songs don't need to be introduced in alphabetical order. I simply adapt the words to whichever object is being placed on a sandpaper letter.
The songs that include both letter names and phonetic sounds can be especially helpful for children who have had a lot of exposure to letter names.
The song in this first video is the one I use most often. I sometimes go through 2 objects in one verse, depending on how fast my granddaughter hands them to me.
For example, I might sing:
"pumpkin, pumpkin
/p/, /p/, /p/
mop, mop (I draw out shorter words mŏ-ŏp)
/m/, /m/, /m/" rather than repeating the verse twice for basket.
The way I sing "Ants on the Apple" (for example, if I'm using a miniature ant):
"Ant on /ă/
/ă/, /ă/, /ă/
ant on /ă/
/ă/, /ă/, /ă/
ant on /ă/
/ă/, /ă/, /ă/
ă-ant goes on /ă/." (I don't draw out the word for the objects with longer words.)
Again, sometimes I speed it up:
"Ant on /ă/
/ă/, /ă/, /ă/
mop on /m/
/m/, /m/, /m/
flower on /f/
/f/, /f/, /f/
panda goes on /p/."
Related Blog Posts
Resources:
All the Posts in the Free Song and Resources Video Series
Free Songs about Skills and Concepts
Free Unit Study Songs
Free Seasonal and Holiday Songs
Free Video Resources Posts
FREE CHARACTER EDUCATION VIDEO SERIES AT MY BITS OF POSITIVITY BLOG
Do you have a favorite phonics song?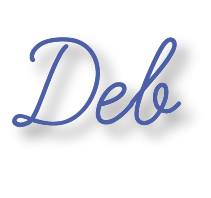 Montessori Monday Link-Up
May be linked to Afterschool Express, Thoughtful Spot, Hip Homeschool Hop, The Mommy Club Resources and Solutions, Mom's Library, A Little Bird Told Me Linky Party, Learn and Play, Homeschool Link-up, TGIF Linky Party, Preschool Corner, Ultimate Homeschool Pinterest Party, Sharing Saturday, Share It Saturday, Tot School Gathering Place.