Patriotic songs and rhymes are perfect for a number of U.S. holidays. Today, I'm adding free patriotic songs and rhymes that can be used for Memorial Day, Flag Day, 4th of July, and Veteran's Day to my series of free songs and rhymes for circle time.
For other holidays and seasons throughout the year, check out the links right above my signature.
There are lots of CDs you can buy, but I'm just listing free resources here. You can typically find links to buy the CDs for songs on YouTube if you wish. These are songs that I've found online for teachers and childcare providers. They are also great if you're a homeschooler or parent supplementing your child's learning at home. And I think they're lots of fun for grandparents and anyone who enjoys spending time with a special child.
Following are links to informative or song videos that are for a specific patriotic holiday. You'll find videos for a variety of ages. The videos appropriate for any patriotic holiday will be linked or embedded in the "Free Patriotic Songs and Rhymes" below.
Memorial Day Videos
You'll find many free educational videos and songs related to "In Flanders Fields" at my Bits of Positivity blog.
"Memorial Day Flag Song for Kids" | The Kiboomers

Flag Day Videos
You're A Grand Old Flag Song for Kids | The Kiboomers


4th of July Videos
Veteran's Day Videos
Free Patriotic Songs and Rhymes
"Classic American Patriotic Kids Songs" | Golden Records Presents: American Patriotic Songs For Kids (YouTube Playlist with 20 Videos) Note: The playlist is available even though there's a line through the link.
Kids Sing for America: The Ultimate National Anthem

"America the Beautiful"

"You're a Grand Old Flag"

Kidsongs: "Yankee Doodle Dandy"

"Red, White and Blue" by Debbie Clement (includes sign language)
Patriotic Songs, Rhymes, and Fingerplays with Lyrics (many of these are a mixture of general Patriotic songs and 4th of July songs)
Amazon Affiliate:
All the Posts in My Free Song and Educational Video Series
Free Songs about Skills and Concepts – in alphabetical order by words in bold
Free Unit Study Songs and Educational Videos – in alphabetical order by words in bold
Free Seasonal and Holiday Songs – in order by time of year, starting with back to school in August or early September
Free Video Resources Posts – in alphabetical order by words in bold
All the Posts in the Free Character Education and Mindfulness Video Series Here at My Bits of Positivity Blog
Note: These are in alphabetical order by words in bold.
I hope you find these helpful!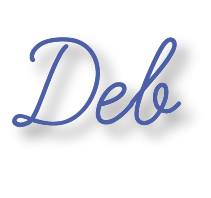 If this is your first time visiting Living Montessori Now, welcome! If you haven't already, please join us on our Living Montessori Now Facebook page where you'll find a Free Printable of the Day and lots of inspiration and ideas for parenting and teaching! And please follow me on Instagram, Pinterest (lots of Montessori-, holiday-, and theme-related boards), and YouTube. While you're here, please check out the Living Montessori Now shop.
And don't forget one of the best ways to follow me by signing up for my weekly newsletter. You'll receive some awesome freebies in the process!