This post contains calendar observances and themed activities for June 2014. If you'd like an updated calendar for any year, you can find it in my June Themed Activities for Kids. This calendar is different because the calendar observances with changing dates are added into the list of June dates, making it less likely that you'll miss an event.
I love using unit studies and themed activities for holidays and calendar observances. You'll find all my unit studies and holiday posts in my "Should You Use Unit Studies?" post. You might choose to plan unit studies based on your child's interests. Many unit studies, such as a dinosaur unit or transportation unit, work well at any time of the year.
Some unit studies naturally fit best into specific seasons or months. And many others can be used at any time but are extra fun when combined with a holiday or calendar observance.
You'll find more links for calendar observances in my "Enliven Your Homeschool with Some Calendar Fun" post. The post has links to resources for calendar observances for any level. I mainly focus here on June themes for preschoolers through early elementary, although you'll find calendar observances here for any age.
Monthly Observances for June

Monthly observances can be used for themed activities throughout the month or for one or two weeks during the month.
June Dates that Can Be Used for Themed Activities
Calendar observances are great for mini units or even units that might last the whole month.
June 1: National Go Barefoot Day
June 1: Dare Day
June 1: Flip a Coin Day
June 1: International Children's Day – Montessori-Inspired Little Passports Activities
June 2: Radio was Patented, 1896
June 3: First U.S. Space Walk By Ed White, 1965 – Astronaut Unit
June 3: Repeat Day
June 4: National Running Day (1st Wednesday in June)
June 4: Aesop's Birthday – Montessori-Inspired Activities for the Tortoise and the Hare
June 4: National Hug Your Cat Day (Some sites list May 30 as National Hug a Cat Day … celebrate both days!)
June 4: Henry Ford made his first operational car, 1896 – Montessori-inspired Transportation Unit
June 5: World Environment Day – Free 3-Part Recycle Cards, Montessori-Inspired Earth Day Activities, Montessori-Inspired Activities for Earth Day Every Day, Montessori-Inspired Earth Day Activities (2012), Montessori-Inspired Lorax Activities, Free Earth Day Printables and Activities, and Montessori Inspired Arbor Day Activities
June 5: National Gingerbread Day
June 5: First Apple II computers sold, 1977
June 5: Richard Scarry born, 1919 (For a thorough children's author birthday calendar, see the right sidebar of Happy Birthday Author)
June 5:  First Hot Air Balloon Flight By the Montgolfier brothers, 1783
June 6: D Day, WWII
June 6: National Gardening Exercise Day – Activity of the Week – Friendship Flower Activities, Free Montessori Botany Materials for a Gardening Unit, Montessori-Inspired Gardening Unit, Montessori-Inspired Flower Activities, Free Flower Printables and Montessori-Inspired Flower Math Activities, Gardening/Botany Unit Study Board
June 6: National Yo-Yo Day
June 7: National Chocolate Ice Cream Day
June 8: World Oceans Day – Montessori-Inspired Ocean Unit, Montessori-Inspired Beach Language Activities, Montessori-Inspired Resources for World Oceans Day, Montessori-Inspired Ocean Math Activities, Shark Unit Study, Montessori-Inspired Turtle Activities, Ocean Unit Study Pinterest Board
June 8: Best Friends Day
June 8: Frank Lloyd Wright Born, 1867
June 10: Maurice Sendak Born, 1928
June 11: Corn on the Cob Day
June 12: Anne Frank Born, 1929 – Famous People Influenced by Montessori
June 12: Baseball was Invented, 1839 – Montessori-Inspired Activities for Casey at the Bat
June 13: Friday the 13th
June 14: National Get Outdoors Day (2nd Saturday in June) – Montessori-Inspired Outdoor Environment, Less Screen Time/More Family- and Outdoor Time, Exploring Nature Pinterest Board, Outdoor Classroom Pinterest Board
June 14 Caldecott Medal First Awarded, 1938
June 14: "Pop Goes the Weasel" Day
June 14: Sandpaper Invented, 1834 – Inexpensive and DIY Sandpaper Letters and Inexpensive and DIY Sandpaper Numerals
June 14: Author Bruce Degen Born, 1945
June 14: World Juggler's Day (Saturday closest to June 17)
June 14: Strawberry Shortcake Day
June 15: Father's Day (3rd Sunday in June) – Montessori-Inspired Father's Day, Talking with Children about Death: Creating an "I Remember" Book (with free printables for children who've had a special male relative die and for children from military families and other families separated by distance), Montessori-Inspired Father's Day (2012), Handprint Keepsake for Mother's Day, Father's Day, or Grandparents Day, Father's Day Ideas Pinterest Board
June 15: Fly a Kite Day, Ben Franklin's Kite Experiment, 1752 – Free Kite Printables and Montessori-Inspired Kite Activities
June 16: National Fudge Day
June 17: Eat Your Vegetables Day – Montessori-Inspired Vegetable Unit, Kids' Food Fun Pinterest Board
June 18: International Picnic Day
June 18: Go Fishing Day
June 18: National Splurge Day
June 19: Juneteenth Day
June 19: World Sauntering Day
June 20: American Eagle Day
June 20: Ice Cream Soda Day
June 21: First Day of Summer (Summer Solstice) – Montessori-Inspired Summer Playdough Activities, Montessori-Inspired Activities for Casey at the Bat, Summer Fun Pinterest Board
June 21: World Music Day – Montessori-Inspired Music Appreciation, Montessori-Inspired Music Appreciation: Peter and the Wolf, Montessori-Inspired Music Appreciation: Swan Lake, Montessori-Inspired Music Appreciation: Carnival of the Animals, Montessori-Inspired Activities for the Tortoise and the Hare, Montessori-Inspired Activities for Mike Mulligan and His Steam Shovel, Montessori-Inspired Music Appreciation: The Sorcerer's Apprentice, Montessori-Inspired Activities for Casey at the Bat, Kids' Music Activities Pinterest Board
June 22: US Department of Justice Established, 1870
June 23: National Pink Day
June 25: Eric Carle Born, 1929 – Montessori-Inspired Eric Carle Activities
June 25: World Vitiligo Day
June 26: Forgiveness Day
June 26: National Chocolate Pudding Day
June 26: Bicycle Patented, 1819
June 26: Toothbrush Invented, 1498 – Montessori-Inspired Dental Health Unit
June 27: Captain Kangaroo (Bob Keeshan) Born, 1927
June 27: Helen Keller Born, 1880
June 27: Melody for "Happy Birthday" Song Written, 1859
June 28: Great American Backyard Campout Day (4th Saturday in June)
June 28: Paul Bunyan Day
June 29: Ramadan Begins
June 29: Hug Holiday Day
Prepare for a Big Holiday in Early July
July 4: Independence Day (USA) – Child-Led Patriotism, Montessori-Inspired Fun with Golf Balls and Ping Pong Balls, Montessori-Inspired Patriotic Unit, Montessori-Inspired 4th of July Activities, Patriotic Practical Life and Math Activities, Kids' Patriotic Activities (U.S.) Pinterest Board
Have a happy June!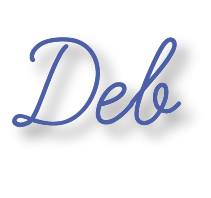 Image at the top of the post by Tatjana Rittner
Free Printable June Calendar from iMom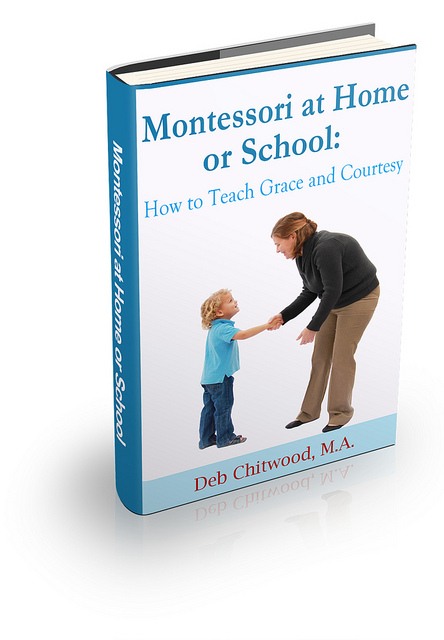 Learn more about Montessori at Home or School: How to Teach Grace and Courtesy!
If this is your first time visiting Living Montessori Now, welcome! If you haven't already, please join us on our Living Montessori Now Facebook page where you'll find a Free Printable of the Day and lots of inspiration and ideas for parenting and teaching! And please follow me on Pinterest (lots of Montessori-, holiday-, and theme-related boards), Twitter (blog posts by me and others along with the Parent/Teacher Daily and other interesting information), and Google+ (post updates and Montessori Community). You can find me on bloglovin' now, too. I'm also a Parenting Expert on Sulia. Thank you for following me there. And don't forget one of the best ways to follow me by signing up for my weekly newsletter in the right sidebar. You'll get two awesome freebies in the process!
May be linked to Afterschool Express, Thoughtful Spot, Tuesday Tots, The Mommy Club Resources and Solutions at Milk and Cuddles and Crystal & Co., Mom's Library, It's Playtime, The Weekly Kid's Co-op, Homeschool Link-up, Hearts for Home Blog Hop, Learn & Link, TGIF Linky Party, Preschool Corner, Ultimate Homeschool Pinterest Party, Sharing Saturday, Saturday Show & Tell, Share It Saturday, Show-and-Share Saturday, The Sunday Showcase, Link & Learn.