This post contains calendar observances and themed activities for August 2014. If you'd like an updated calendar for any year, you can find it in my August Themed Activities for Kids. This calendar is different because the calendar observances with changing dates are added into the list of August dates, making it less likely that you'll miss an event.
I love using unit studies and themed activities for holidays and calendar observances. You'll find all my unit studies and holiday posts in my "Should You Use Unit Studies?" post. You might choose to plan unit studies based on your child's interests. Many unit studies, such as a dinosaur unit or transportation unit, work well at any time of the year.
Some unit studies naturally fit best into specific seasons or months. And many others can be used at any time but are extra fun when combined with a holiday or calendar observance.
You'll find more links for calendar observances in my "Enliven Your Homeschool with Some Calendar Fun" post. The post has links to resources for calendar observances for any level. I mainly focus here on August themes for preschoolers through early elementary, although you'll find calendar observances here for any age.
Summer and Back-to-School Themes

Montessori-Inspired Summer Playdough Activities
Montessori-Inspired Activities for Casey at the Bat
Top 10 Summer Themes for Preschoolers
Montessori-Inspired Kindergarten Readiness Activities
Summer Homeschool Fun at Camp Review
Back to School Pinterest Board
Start the School Year with a Celebration
30+ Free Printables for First Day of School Photos
Monthly Observances for August

Monthly observances can be used for themed activities throughout the month or for one or two weeks during the month.
August Dates that Can Be Used for Themed Activities
Calendar observances are great for mini units or even units that might last the whole month.
August 1-7: Simplify Your Life Week – It's Time to Simplify (This is really more for parents than kids, but you could definitely include your kids!)
August 1-7: National Clown Week – Circus Unit Study Pinterest Board
August 1: Francis Scott Key Born, 1779 – Kids' Patriotic Activities Pinterest Board
August 2: First Lincoln Penny Issued, 1909 – Montessori-Inspired Activities Teaching about Money and Presidents, Montessori-Inspired President's Day Activities, Free Presidents' Day Printables and Montessori-Inspired Presidents' Day Activities
August 2: National Ice Cream Sandwich Day
August 3: Friendship Day (1st Sunday of August) – Friendship Flower Activities
August 3: International Forgiveness Day (1st Sunday of August)
August 3: Sisters Day (1st Sunday of August)
August 3, 2014: American Family Day (first Sunday in August )
August 3: Watermelon Day – Montessori-Inspired Fruit Unit
August 4: U.S. Coast Guard Day – Montessori-Inspired Ocean Unit, Montessori-Inspired Beach Language Activities, Montessori-Inspired Resources for World Oceans Day, Montessori-Inspired Ocean Math Activities, Shark Unit Study, Montessori-Inspired Turtle Activities, Ocean Unit Study Pinterest Board
August 4: Barack Obama Born, 1961
August 4: Australia Picnic Day (first Monday in August)
August 5: Neil Armstrong Born, 1930 – Astronaut Unit, Montessori-Inspired Moon Unit
August 5: Work Like a Dog Day
August 6: Wiggle Your Toes Day
August 7: National Lighthouse Day
August 8: Dollar Day (US dollar was created in 1786)
August 9: Book Lover's Day – How to Help Your Child Treasure Books, Montessori-Inspired Ideas for Enjoying Books with Your Child or Students
August 9: Smokey Bear's Birthday, 1944 – Community Helpers Activity Trays and Sensory Tubs, Free Fire Safety Printables and Montessori-Inspired Fire Safety Activities, Community Helpers Pinterest Board.
August 10: World Lion Day
August 10: Shark Week Starts on The Discovery Channel – Shark Unit Study
August 10: Lazy Day
August 10: National S'mores Day
August 11: Don Freeman Born, 1908 (For a thorough children's author birthday calendar, see the right sidebar of Happy Birthday Author) – Montessori-Inspired Teddy Bear Activities
August 11: Play in the Sand Day – Simple Excavation Sensory Tubs
August 11: Son and Daughter Day – How to Help Each of Your Children Feel Special
August 12: Middle Child's Day
August 13: International Lefthanders Day
Auugst 14: V-J Day
August 14: World Lizard Day
August 15: Relaxation Day
August 15: Transcontinental Railroad Completed, 1869.
August 16: National Tell a Joke Day
August 16: Roller Coaster Day
August 16, 2014: International Homeless Animals Day (third Saturday in August)
August 17: Davy Crockett Born, 1786
August 18: Bad Poetry Day – Montessori-Inspired Poetry Activities
August 19: National Aviation Day (Orville Wright Born, 1871) – Montessori-Inspired Transportation Unit
August 19: National Potato Day – Montessori-Inspired Vegetable Unit
August 20: National Lemonade Day – Montessori-Inspired Food Preparation for Preschoolers, Kids' Food Fun Pinterest Board
August 20: World Mosquito Day – Montessori-Inspired Insect Unit
August 20: Bill Clinton Born, 1946.
August 22: Be an Angel Day – How to Help Your Kids Develop Compassion through Service Projects, Simple Ways to Make a Difference in the World
August 22: National Tooth Fairy Day (and/or February 28) – Montessori-Inspired Dental Health Unit
August 23: Mexico Gained Its Independence, 1821 – Montessori-Inspired Spanish Activities, Montessori-Inspired Snowman Spanish Color Activity, Montessori-Inspired Little Passports Activities – Mexico, Montessori-Inspired Color Tablets, Yarn Balls, and Spanish Colors, Free Spanish Printables and Montessori-Inspired Spanish Color Activities, Foreign Language for Kids Pinterest Board, Kids' Cinco de Mayo Activities Pinterest Board
August 24: National Waffle Day
August 24: Mount Vesuvius Erupted, 79 A.D.
August 26: Women's Equality Day (anniversary of women getting the right to vote – the signing of the 19th Amendment, 1920)
August 27: Mother Teresa Born, 1910 – How to Help Your Kids Develop Compassion through Service Projects, Simple Ways to Make a Difference in the World
August 28: Dream Day (Martin Luther King Jr. gave his "I Have a Dream" speech, 1963) – Montessori-Inspired Respect for Diversity
August 30: National Toasted Marshmallow Day
August 31: Maria Montessori Born, 1870 – About Montessori, Montessori Resources, ABCs of Montessori
August 31: Trail Mix Day – 100-Piece Trail Mix in Montessori-Inspired 100th Day of School Activities
Have a happy August! 🙂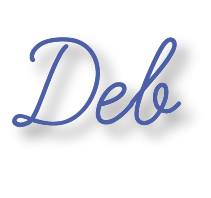 Free Printable July Calendar from iMom
Learn more about Montessori at Home or School: How to Teach Grace and Courtesy!
If this is your first time visiting Living Montessori Now, welcome! If you haven't already, please join us on our Living Montessori Now Facebook page where you'll find a Free Printable of the Day and lots of inspiration and ideas for parenting and teaching! And please follow me on Pinterest (lots of Montessori-, holiday-, and theme-related boards), Twitter (blog posts by me and others along with the Parent/Teacher Daily and other interesting information), and Google+ (post updates and Montessori Community). You can find me on bloglovin' now, too. I'm also a Parenting Expert on Sulia. Thank you for following me there. And don't forget one of the best ways to follow me by signing up for my weekly newsletter in the right sidebar. You'll get two awesome freebies in the process!
May be linked to Afterschool Express, Thoughtful Spot, Tuesday Tots, The Mommy Club Resources and Solutions, Mom's Library, The Weekly Kid's Co-op, Homeschool Link-up, Learn & Link, TGIF Linky Party, Preschool Corner, Ultimate Homeschool Pinterest Party, Sharing Saturday, Saturday Show & Tell, Share It Saturday, Show-and-Share Saturday, The Sunday Showcase, Link & Learn, Kids Learning Printables Linky Party.