Welcome to my calendar of January themed activities for kids. With this post, I've published monthly themed activities posts for the entire year. I'll update each month's calendar to keep the series current even in a new year.
You'll find all my unit studies and holiday posts listed by themes in my "Should You Use Unit Studies?" post. Here you'll find lots of themes for January according to holiday or calendar observances.
You'll find more links for calendar observances in my "Enliven Your Homeschool with Some Calendar Fun" post. The post has links to resources for calendar observances for any level. I'm focusing here on January themes for preschoolers through early elementary, although I've added some calendar observances for pre-teens and teens. Just choose the observances that are best for your child/family.
Note: Be sure to click the images in my Memetales photo collage. You'll go to the post containing the image!
Winter Themes

Montessori-Inspired Snowman Color Activities, Montessori-Inspired Snowman Letter Activities, Montessori-Inspired Winter Activities, Montessori-Inspired Winter Playdough Activities, Montessori-Inspired Winter Math Activities, and 25+ Snow-Themed Sensory Tubs
Monthly Observances for January

Monthly observances can be used for themed activities throughout the month or for one or two weeks during the month.
National Bath Safety Month
Be Kind to Food Servers Month
National Be On-Purpose Month
National Blood Donor Month
Book Blitz Month
National Braille Literacy Month
International Brain Teaser Month
Celebration of Life Month
International Child-Centered Divorce Awareness Month
National Clean Up Your Computer Month
National Eye Health Care Month
International Creativity Month
Get Organized Month
National Hobby Month
Hot Tea Month
National Mentoring Month

International New Year's Resolution Month for Business

Oatmeal Month

 

National Personal Self-Defense Awareness Month
National Poverty in America Awareness Month
Worldwide Rising Star Month
Self-Help Group Awareness Month
Self-Love Month
Shape Up US Month
National Skating Month
National Soup Month
National Staying Healthy Month
National Thank You Month
National Train Your Dog Month
National Volunteer Blood Donor Month
International Wayfinding Month
International Wealth Mentality Month
January Calendar Observances with Changing Dates
Universal Letter Writing Week (2nd Week in January) January 8-14, 2014
Inauguration Day January 20 every four years  – 2013, 2017, 2021
Martin Luther King Day (3rd Monday in January) January 20, 2014 – Montessori-Inspiration for Martin Luther King Day, Montessori-Inspired Peace Education Activities, How to Prepare a Peace Corner, Montessori-Inspired Respect for Diversity, 100 Acts of Kindness Project Starts
Preschool Fitness Day (Last Friday in January ) – January 31, 2014 – Montessori-Inspired Physical Fitness for Preschoolers
Chinese New Year – January 31, 2014 – Montessori-Inspired Chinese New Year Activities
January Dates that Can Be Used for Themed Activities
Calendar observances are great for mini units or even units that might last the whole month.
January 1: New Year's Day Starting and Nurturing New Year's Traditions, Preparing for New Year's Family Celebrations
January 1: Betsy Ross born, 1752
January 1: Paul Revere born 1735
January 1: Ellis Island Opened, 1892
January 2: Astronomer Isaac Asimov born, 1920 – Astronaut Unit, Montessori-Inspired Astronomy Activities, Montessori-Inspired Star and Constellation Unit, Montessori-Inspired Moon Unit, Montessori-Inspired Solar System Activities and World Space Week 2012 Blog Hop
January 3: Drinking Straw Patented, 1888.
January 3: Festival of Sleep Day
January 3: Fruitcake Toss Day
January 4: Isaac Newton born, 1643
January 4: Louis Braille born, 1809.
January 4: Trivia Day
January 5: National Bird Day – Montessori-Inspired Bird Unit
January 6: Epiphany – Family Christmas Celebrations through Epiphany and Celebrating Epiphany with Your Child
January 6: Bean Day – Free Montessori Botany Materials for a Gardening Unit, Montessori-Inspired Gardening Unit
January 6: Cuddle Up Day – How to Help Your Child Treasure Books
January 7: Old Rock Day – Make Fossils from Montessori at Home!
January 8: Bubble Bath Day
January 9: National Static Electricity Day
January 10: Houseplant Appreciation Day
January 10: Peculiar People Day
January 11: Amelia Earhart flew solo across the Pacific Ocean, 1935
January 11: Step in a Puddle and Splash Your Friends Day
January 12: National Pharmacist Day
January 12: Work Harder Day
January 13: International Skeptics Day – January 13th, the first Friday the 13th of the year, or October 13th
January 13: Make Your Dream Come True Day
January 14: Dress Up Your Pet Day
January 15: Hat Day – Cat in the Hat Practical Life Activities
January 16: Nothing Day
January 17: Benjamin Franklin born, 1706
January 17: Ditch New Year's Resolutions Day
January 18: Thesaurus Day
January 18: Winnie the Pooh Day – A.A. Milne Born, 1882 -
January 19: Artist Paul Cezanne born, 1839 – Montessori-Inspired Art Appreciation, Art Appreciation and Creation for Kids
January 19: National Popcorn Day
January 21: National Hugging Day
January 21: Squirrel Appreciation Day – Montessori-Inspired Squirrel and Nut Activities, Outdoor Acorn Math Activities
January 23: National Pie Day
January 23: National Handwriting Day
January 23: Measure Your Feet Day
January 24: Compliment Day - How to Teach Your Preschooler Manners Using Montessori Principles, Be Kind Online
January 24: Gold Discovered in California At Sutter's Mill in 1848 by John Marshall
January 25: Opposite Day
January 25: First Winter Olympics held, 1924
January 27: Wolfgang Amadeus Mozart Born, 1756 – Montessori-Inspired Music Appreciation
January 27: Chocolate Cake Day
January 28: Fun at Work Day
January 28: National Kazoo Day
January 29: Multicultural Children's Book Day
January 29: National Puzzle Day
January 31: Backward Day
I'll add to this post as I publish new posts that fit in with January-themed observances.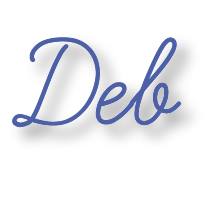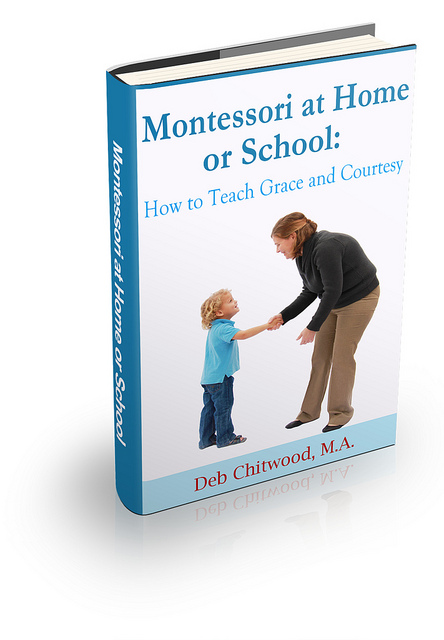 Learn more about Montessori at Home or School: How to Teach Grace and Courtesy!
If this is your first time visiting Living Montessori Now, welcome! If you haven't already, please join us on our Living Montessori Now Facebook page where you'll find a Free Printable of the Day and lots of inspiration and ideas for parenting and teaching! And please follow me on Pinterest (lots of Montessori-, holiday-, and theme-related boards), Twitter (blog posts by me and others along with the Parent/Teacher Daily and other interesting information), and Google+ (post updates and Montessori Community). You can find me on bloglovin' now, too. I'm also a Parenting Expert on Sulia. Thank you for following me there. And don't forget one of the best ways to follow me by signing up for my weekly newsletter in the right sidebar. You'll get two awesome freebies in the process!
May be linked to Afterschool Express, Thoughtful Spot, Tuesday Tots, The Mommy Club Resources and Solutions at Milk and Cuddles and Crystal & Co., Mom's Library, It's Playtime, The Weekly Kid's Co-op, Hearts for Home Blog Hop, Learn & Link, TGIF Linky Party, Preschool Corner, Ultimate Homeschool Pinterest Party, Sharing Saturday, Saturday Show & Tell, Share It Saturday, Show-and-Share Saturday, The Sunday Showcase, Link & Learn.